Two former Arkansas Congressmen running for Governor clashed over issues in what's shaping up to be one of the year's contentious contests. Democrat Mike Ross and Republican Asa Hutchinson disagreed on issues like education standards, universal pre-kindergarten, and tax cuts, and slammed each other for negative campaigning during a heated one-hour showdown in their first televised debate.
 Ross pushed back against Hutchinson for a campaign ad, sponsored by the Republican Governor's Association, criticizing Ross for selling and making a profit off of a family-owned pharmacy.  Hutchinson said all ads run by the RGA are "out of his control." 
 "My wife is a pharmacist and she spent 14 years working everyday and building a business," Ross said.  "Yes. It's America and she sold her business for a profit in America. I think he owes my wife an apology right here right now."
 "I have no control over those ads," Hutchinson responded.  "It's illegal for us to coordinate with the RGA." 
Ross, who said he wants to be the "education governor," praised the tax, jobs and education policies of Arkansas's current Democratic Governor Mike Beebe. Following a question by the moderator on how the candidates proposed working with the state legislature on a budget, Ross said that Hutchinson has "never been involved in state government," correcting the moderator's false assumption that Hutchinson had served in state office. 
 "I spent ten years balancing the state budget with Mike Beebe as a State Senator," Ross said.
Ross, who introduced himself by saying it was his first statewide run for office, also touted his leadership in Congress and bipartisan credentials as head of the bluedog Democratic coalition while calling Hutchison a "hyper partisan." 
"I have a history of being bipartisan," Ross said.  "He has a history of being hyperpartisan."
 Hutchinson, who played a key role in Bill Clinton's impeachment trial during his tenure in the House, is pursuing his fourth statewide run for office. He lost a 1986 Senate challenge to former Senator Dale Bumpers, a race for state Attorney General in 1990, and a gubernatorial contest in 2006 against the current Governor.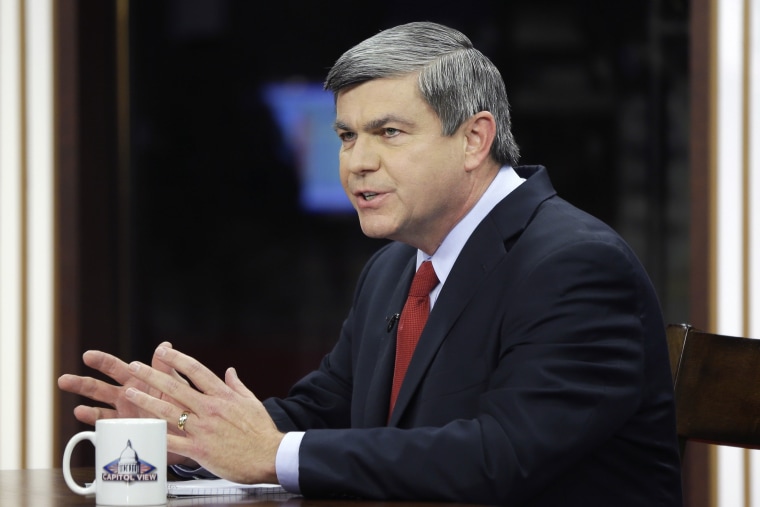 Ross also accused Hutchinson of saying one thing in Arkansas and doing another in Washington, referring to his support for universal pre-kindergarten. 
 "As a Congressman he voted against the universal pre-k program" Ross said. "Is this the Washington Asa or the Arkansas Asa? I wish the real Asa would stand up."
 But Hutchinson was quick to hang the unpopular Congress around Ross's neck as well, linking him to House Democratic Leader Nancy Pelosi, provoking an angry reaction from Ross.
 "Now wait a minute," Ross said. "The one time Nancy Pelosi had an opponent, I gave his nominating speech with her sitting in the front row."  
 The latest Real Clear Politics polling average has Hutchinson leading Ross by five points.