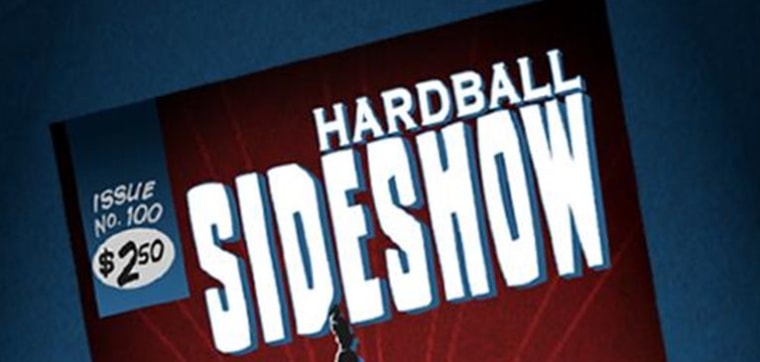 Time now for the Sideshow!
Stephen Colbert took his show on the road to our nation's capitol and welcomed a very special guest.  President Obama took over hosting duties at one point, putting his own spin on "The Colbert Report" segment "The Word".  Of course, for his purposes, the President dubbed it "The Decree".
Colbert's show is winding down as it heads towards its final episode on December 18.  The host, of course, is on his way to CBS to take over "The Late Show" following David Letterman's retirement.
But this wasn't the first time President Obama has shed his serious side to embrace a humorous appearance.  In March, he appeared on Funny or Die's web series "Between Two Ferns with Zach Galifianakis."
"It's gotta stink though that you can't run three times," said Galifianakis.
"Actually, I think it's a good idea," fired back Pres. Obama.  "If I ran a third time it would be sort of like doing a third 'Hangover' movie.  Didn't really work out very well, did it?"
And going back to an even earlier comedic appearance, the President stopped by "Late Night with Jimmy Fallon" in April of 2012 to "slow jam the news."  
But then again, maybe the President doesn't need a special appearance to show off his lighter side.  Whenever he feels like it, he can just burst into a little Al Green.  Because...well, he is the President of the United States.