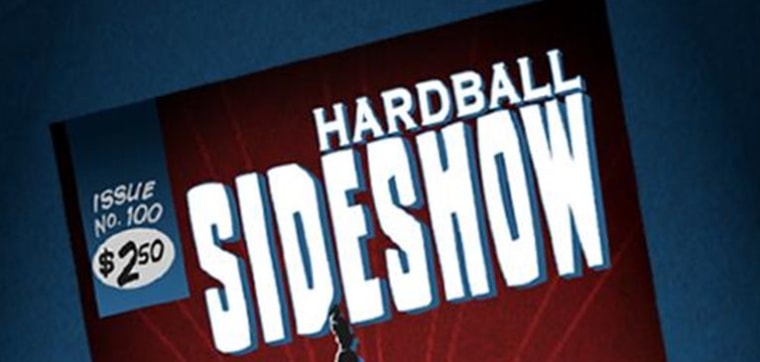 Time now for the Sideshow!
Former Vice President Dick Cheney appeared on Sunday's "Meet the Press" to defend the CIA's actions portrayed in the Senate torture report.  He went as far as to say he'd once again approve the measures used following the September 11th attacks.  Of course, such ruthless statements were not lost on Jon Stewart of "The Daily Show".  
"Stepping into the ring...the man so mean his own heart ran away," quipped Stewart.  "Dick Cheney, setting this nation's moral bar at anything incrementally better than the most despicable thing that's even been done to us."
Catch the full segment below:
Next, some of the biggest news in the political arena today was Jeb Bush's expressed interest in running for President in 2016.  But there has also been talk of Mitt Romney taking another stab at the Republican nomination, which has prompted media response such as Roger Simon's story in today's Politico: "(Burp) Here Comes Mitt!".
The title refers to Simon's first line, which reads:
"Mitt Romney has become the acid reflux candidate: He just keeps coming back up."'
I don't think Pepto-Bismol makes anything to treat a candidate who doesn't know when to call it quits.
And finally, GQ Magazine has come out with it's list of "America's 20 Craziest Politicians", which includes Sen. Ted Cruz (R-TX), Rep. Steve King (R-IA), and Rep. Michael Grimm (R-NY), who notoriously threatened a reporter that he would break him "like a boy".  You can take a look back at that gem, along with some of our other favorites from folks on the list, below: