Time now for the Sideshow!  A former Congresswoman makes the leap from Capitol Hill to Hollywood.  
Michele Bachmann is preparing to save us all from an impending shark-astrophe as she was spotted outside the White House on Tuesday filming her cameo for "Sharknado 3."  She will be playing a version of herself who is still in Congress and will warn America about the disaster that is to come.
"I believe they are growing in size. Congress has to take this seriously because sharknado is a real phenomenon," she states in one of her lines.
Next, Vice President Joe Biden is lending a hand to First Lady Michelle Obama's #GimmeFive challenge. The White House released a Vine of the Vice President working on his bicep curls
"A million arm curls. Calls with world leaders. All in a day's work," says Biden.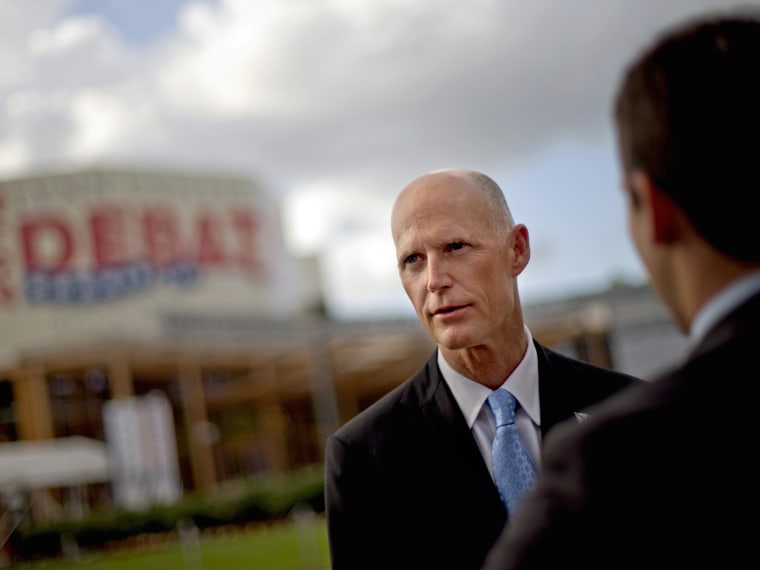 Next up, Florida officials have been banned from using the terms "climate change" and "global warming" in official communications. They were warned not to use those terms after Governor Rick Scott took office in 2011.
"We were told that we were not allowed to discuss anything that was not a true fact," former Florida Dept. of Environmental Protection employee Kristina Trotta told the Florida Center for Investigative Reporting.  
While the Florida DEP press secretary stated there is no official policy for this, former employees say the "unofficial" policy began when Scott appointed Herschel Vinyard, Jr., head of the department.  The Republican governor has refused to acknowledge if he believes human activity impacts the earth's climate.   
In other Floridian news, Rep. Ted Deutch is the first member of Congress to "brave the shave" for the St. Baldrick's Foundation, which is dedicated to raising money for pediatric cancer research.
"I'm willing to say goodbye to what little hair I have left on my head in order to bring funding and needed attention to this worthy cause," Deutch said. "So many of us have friends or family who have battled cancer and we know how important it is to find a cure. This event is another small step in the long journey toward a cure for every child diagnosed with cancer."