An NBC News Wall Street Journal Annenberg Poll reveals that a majority of Americans support President Obama's decision to take action against ISIS.  62% of those polled support Obama's action against the terrorists and 22% oppose his initiative.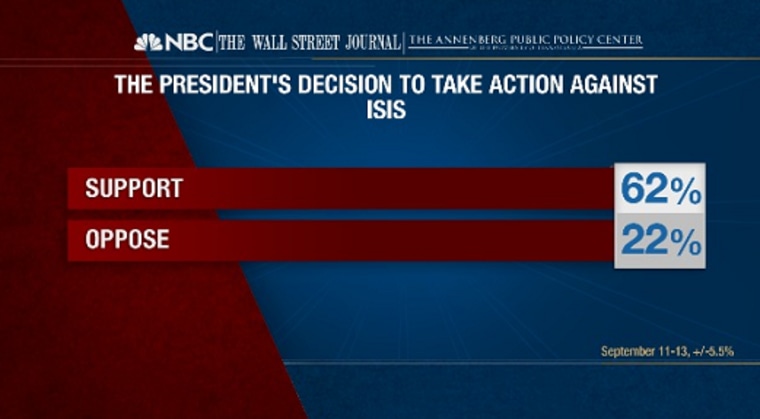 With such wide support for the president's plan, it's a little surprising that only 28% have confidence that ISIS can be degraded and eliminated.  68% of those polled little confidence that ISIS will be destroyed by international actions against their organization.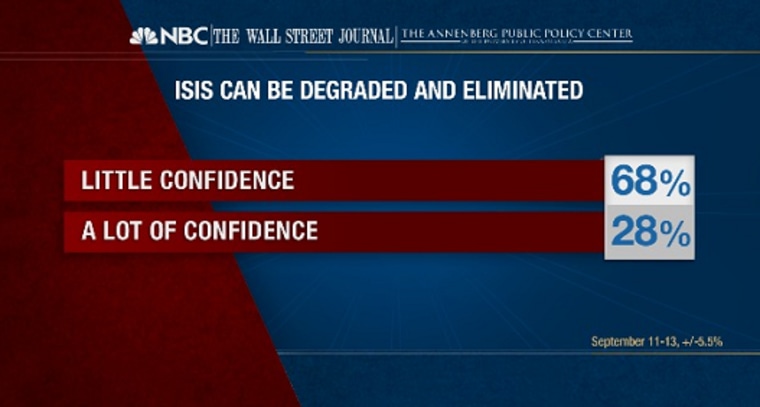 Less than a week after the President's address to the nation, it does not seem his speech convinced Americans that the ISIS threat can be diminished.  Although a majority of those polled stand behind Obama's decision to act, registered voters remain confident ISIS will continue to be a strong threat to the global community despite international efforts to defeat the terror organization.
This poll comes at a time when the Obama administration continues to build an international coalition for action against ISIS.  Countries across Europe and now the Middle East continue to make various military commitments to assist U.S. efforts in Iraq.