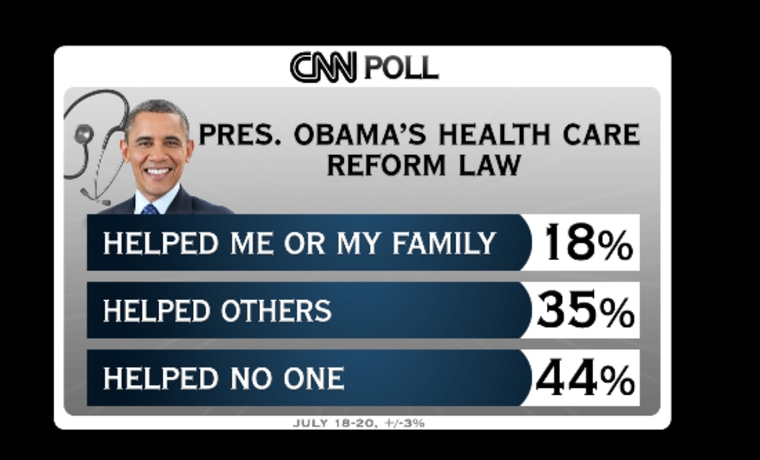 In a new CNN poll, it appears the Affordable Care Act is helping a majority of Americans.
18% of those polled say Obamacare has helped them or their family directly, while 35% of people agree the legislation has helped others.
That's 53% of Americans who find some benefit in the Affordable Care Act.
On the other hand, 44% of the polled population say Obamacare has helped no one.  
This poll comes a day after a panel of the U.S. Court of Appeals for the District of Columbia Circuit struck down a major part of the federal health care law involving state and federal subsidies.  If the court's decision is upheld, the law could be fundamentally damaged and affect the 87% of Americans relying on the subsidies in question.  The Obama administration has committed to inciting the full D.C. Circuit court to review the decision.