You have to admit…when the news came out that the Obamas, the Bushes and Hillary Clinton were all sharing Air Force One Tuesday to South Africa…you wanted to know what was going to happen on board.  A pinch of politics, an ounce of history and mix for roughly a 16-hour flight to Johannesburg…what could be more intriguing?
White House photographer Pete Souza was on hand to capture the flight.  It seems only appropriate that it was Nelson Mandela's memorial that inspired the bipartisan travel arrangements.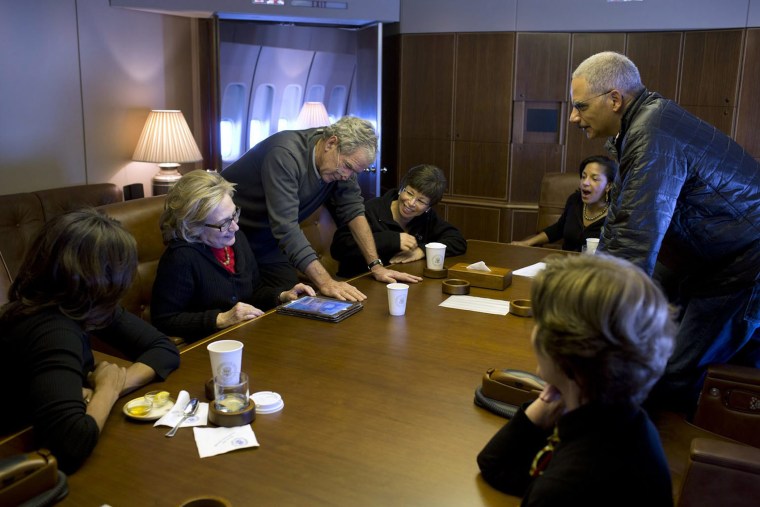 Photos show George W. Bush sharing his latest paintings with Hillary Clinton and a few laughs with President Obama.  Bill and Chelsea Clinton weren't on hand for the trip; they were traveling to the memorial from Rio de Janeiro where they were attending a conference. 
A White House official says each of the political families had their own quarters on the plane to relax.  But surprisingly, they chose to congregate around the conference table for much of the flight.  There they shared stories of Nelson Mandela and how he influenced them in public service.