Remember when Chris Christie tried to explain away his low presidential poll numbers in New Jersey by saying it's because people want him to stay as governor?
Turns out that was all spin.
A new Monmouth University poll asked New Jersey voters again whether Christie would make a good president.  Here's what they had to say: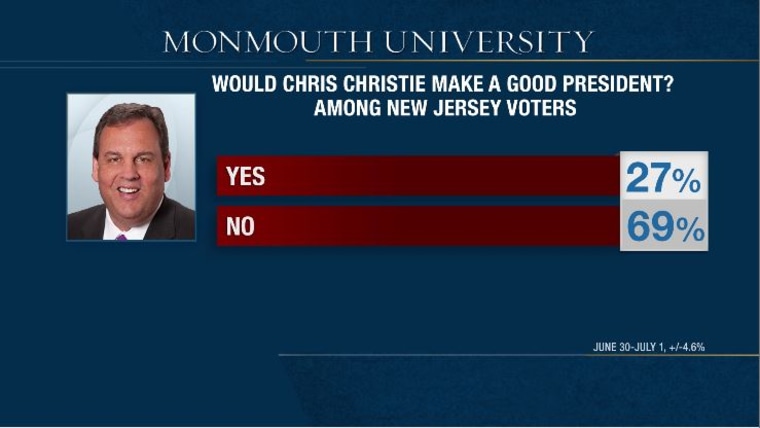 The poll followed up with those who said Christie wouldn't make a good president and only 5% said it's because they would rather him stay on as governor.