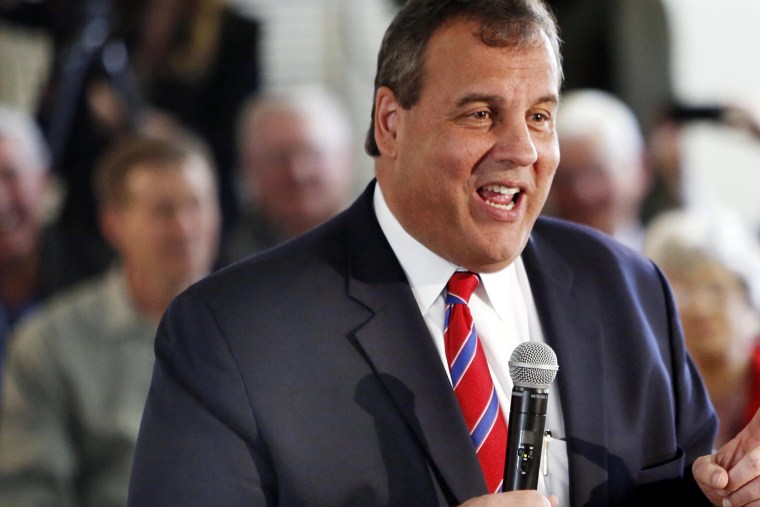 One of the top Democrats in New Jersey politics says he remains unconvinced of Governor Chris Christie's innocence after three former top administration officials were charged with criminal misconduct, including the governor's former Deputy Chief of Staff Bridget Kelly.
"We all know how governors office's work," New Jersey Assemblyman John Wisniewski told MSNBC's "Hardball with Chris Matthews". "Bridget Kelly didn't wake up one morning and decide to close these lanes because she thought it would be a fun thing to do. Somebody gave her the authority, somebody gave her the direction to do this. We don't know who that is."
Wisniewski co-chaired the state's special investigative committee which held multiple hearings on the incident, yet the committee's work did not uncover evidence that Governor Christie was involved in the 2013 incident.
In filing the charges Friday, the New Jersey U.S. Attorney's office did not pin any blame on Governor Christie and indicated that no future charges would be handed down unless new evidence was uncovered. In a previously taped interview that aired Friday on Fox News Channel, Governor Christie took aim at Wisniewski investigations. "There's not been one fact," Christie said, "that's come out over the past 15 months that's contradicted anything I've said. After an internal investigation, after a highly-partisan democratic investigation, or after a US Attorney's investigation, nothing has come out to contradict what I said in an hour and 50 minute-long press conference that I did the day after this became public and nothing will, because I was not aware of it." Still, Wisniewski said he remains dubious of the Governor's statements. "I find it hard to accept the governor's statement that he knew nothing about what people who were in his employ were doing."