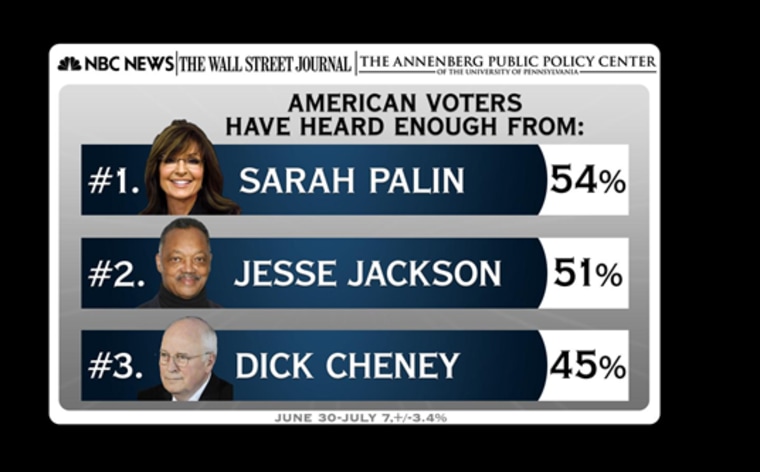 Enough is enough!
A new NBC News/Wall Street Journal/Annenberg Foundation poll reveals which politicians American voters feel they have heard enough from. 
In third place is former Vice President Dick Cheney with 45% of Americans saying they have heard enough from him. Former presidential hopeful Jesse Jackson ranked second with 51% of voters wishing he would stay quiet. 
And at the top of the list? Former vice presidential candidate Sarah Palin: 54% of American voters have absolutely heard enough from the Alaska native.