Don't believe everything you read in political pamphlets.
Dave Wilson, the winner in a close, local election in Texas is coming under fire from critics charging he duped voters into thinking he was black in a mostly African-American district.
Last week, Wilson beat 24-year incumbent Bruce Austin for a seat on the Houston Community College System's board of trustees by just 26 votes.
Austin, who is black, said Wilson did not have photos of himself on his campaign pamphlets or website. Instead, they were splayed with photos of African-Americans, which Wilson said he took off of other websites.
Austin told Hardball's Chris Matthews on Tuesday that he will request a recount. "It was a deceptive trick he used," said Austin. 
According to Houston's KHOU, one of his pamphlets said he was "Endorsed by Ron Wilson," a former state representative with the same name who's black. In small print below that statement, the campaign literature read "Ron Wilson and Dave Wilson are cousins," in reference to one of Wilson's family members living in Iowa.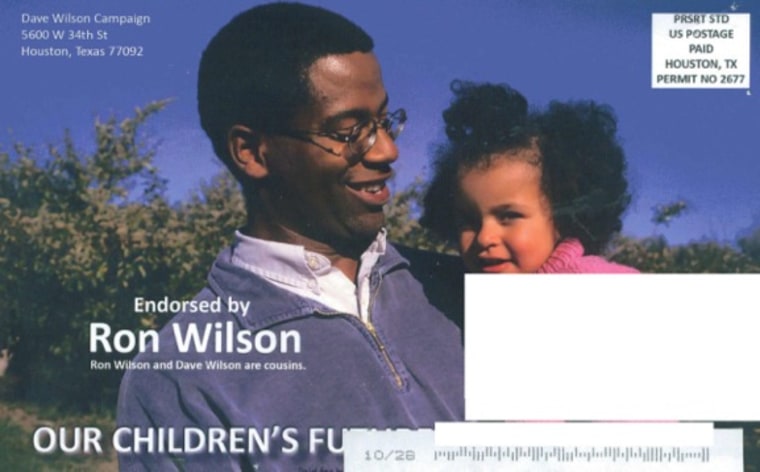 Jonathan Capehart of the Washington Post told Matthews that while "there are all sort of tricks used [in politics]…where Mr. Austin's opponent went wrong was not putting his picture on there saying 'this is me, the candidate.'" 
Ironically, Wilson -- who is known for his anti-gay stance – told CNN, "I didn't put my picture out there because I wanted to stick with the issues…I did not want race to be the deciding factor."