Let me start today with all eyes on Baltimore.   Tuesday's city-wide curfew delivered progress towards peace, but now the attention shifts to the political implications following this week's events.
Mayor Stephanie Rawlings-Blake has received some of the harshest criticism following her remarks on Saturday to give the protestors "space". 
WATCH: Baltimore mayor, rising political star, faces tough test amid unrest 
But it was former governor Martin O'Malley who was heckled Tuesday.  The Washington Post reports that as O'Malley toured the ravaged CVS pharmacy destroyed by looters Monday, he was confronted by two men who say they blamed the riot on the former governor's "tough on crime" approach that spanned from 1999 to 2007.  O'Malley cut his European visit short to return to Baltimore and is currently exploring a run for president in 2016. 
 The focus also shifts to Camden Yards today, when an MLB game will be played for the first time in league history without a paying audience. According to MLB historian John Thorn, the previous low for attendance was 6 spectators, set on September 28, 1882 in Worcester, MA.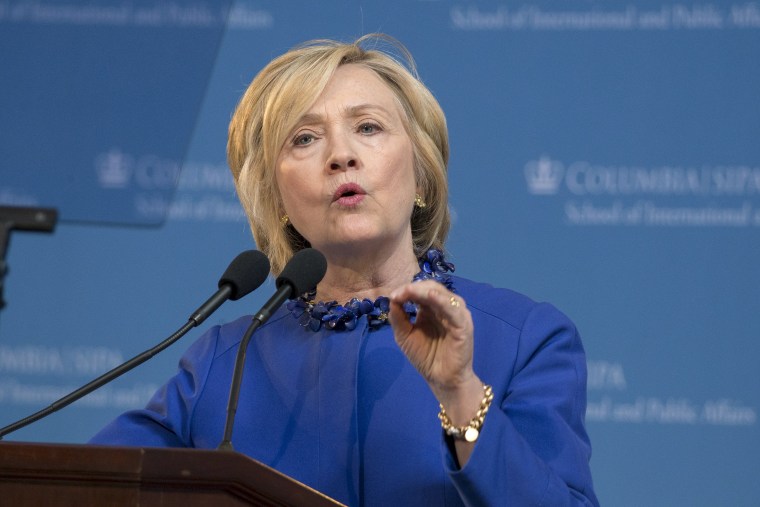 Hillary Clinton also weighed in on the riots in Baltimore today. In her first speech since announcing her candidacy, the democratic 2016 hopeful said there is something profoundly wrong with one in three when 1 out of every 3 young black men in Baltimore cannot find a job. 
"We have to come to terms with some hard truths about race and justice in America," Clinton said.  "There is something profoundly wrong when African American men are still far more likely to be stopped, and searched by police, charged with crimes." 
READ: Hillary Clinton calls for ending 'era of mass incarceration'
Finally, the Supreme Court began hearing arguments in the case of same-sex marriage in the United States.  After the first day of proceedings, the focus is on Justice Anthony Kennedy, now a regular swing-vote in key Supreme Court cases.  The questions seems to be the legality of forcing reluctant states to allow same-sex marriages.  Kennedy asked Mary Bonauto to explain why the court should change the definition of marriage as a union between a man and a woman to one that would also apply to same-sex couples. 
"This definition [of traditional marriage] has been with us for millennia," Kennedy said. "And it's very difficult for the court to say, 'Oh, well, we know better.' " 
WATCH: 'Hurt' of LGBT couples displayed before Supreme Court
Arguments continue today. 
Watch "Hardball with Chris Matthews" tonight at 7pm/et to find out which of our top stories made the final rundown.