Let me finish with this NFL thing about child-beating.
It seems to me that a number of people did the right thing in this matter of Adrian Peterson.
The mother took the four-year-old to the doctor. The doctor saw the welts on him and notified the authorities. The authorities took action.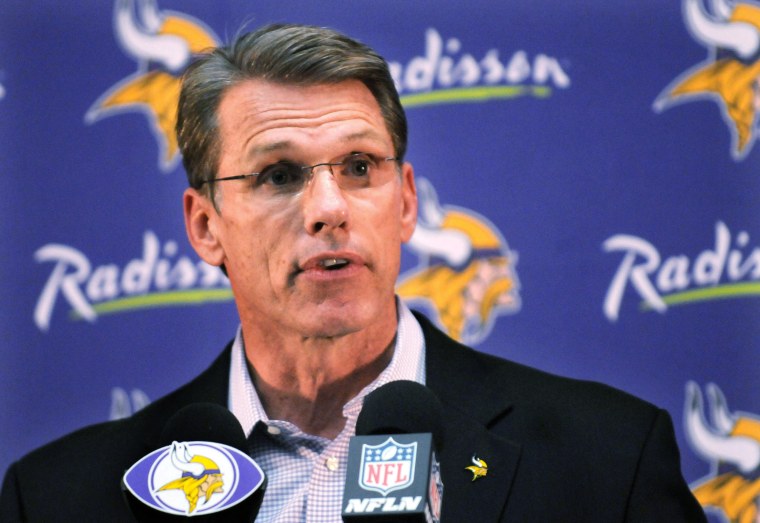 Now to the NFL. The Vikings general manager Rick Spielman said the court has to decide, but also offered his own judgement.
"We feel strongly as an organization that this is disciplining in a child," Spielman said.
Well, apart from the bad English, this is the pro team's verdict on what constitutes defensible human conduct toward a four-year-old, whipping him with a tree branch 'til the skin looks like a hot dog off the grill.
Did you ever think about how this whole thing looks?
When a player is out on the field, they call "unnecessary roughness" when a tackler keeps running toward a quarterback who just tripped. You get 15 yards for it.
What does the NFL do with a player who whips his four-year-old with a tree branch 'til a doctor has to take action - just to protect the kid from more?
"Unnecessary roughness!" Are you kidding me? Suppose a player did something like this to another player during a game, got hold of a tree branch and started whipping an opponent with it?
What kind of penalty would that draw?
One Sunday on the bench?
That's what Peterson got for doing just that - just that! - to a four-year-old who didn't have a referee out there to protect him.
I'm with the kid. The NFL is with the beater.
UPDATE: Early Wednesday, the Minnesota Vikings placed Adrian Peterson on the exempt list, requiring him to remain away from all team activities until his legal issues are resolved.