Let me finish with what may well be the end of an era that spans the entire history of one state.
Daniel Inouye was born in Honolulu more than three decades before Hawaii was granted statehood.  That didn't stop him from serving the United States in World War II - and it was during that war that he lost his right arm in a firefight in Italy.  He returned home a hero and when Hawaii became a state in 1959, he became its first-ever congressman.  And a few years later, he became a senator.
And he stayed a senator for 49 years - until his death at the age of 88.  That was in December 2012 - but if you thought that was the end of the Daniel Inouye political story, you were wrong.
Because as he lay dying, Inouye appealed to Hawaii's governor, a fellow Democrat. Inouye had a Senate successor in mind - Colleen Hanabusa, who had been elected to the House a few years earlier - and he wanted the governor, Neil Abercrombie to appoint her to Inouye's seat.  That was Dan Inouye's dying wish.
But the governor, Neil Abercrombie, didn't listen to it. He'd had his differences with Inouye…he'd lived in his shadow for years…he didn't like the idea of Inouye getting to make this decision - getting to make his decision.  So Governor Abercrombie picked a different senator - instead of Colleen Hanabusa, he appointed Brian Schatz.
And that set off what has probably been the longest and roughest political battle in the state of Hawaii's history. The seat that Inouye held until his death is up this year.  Schatz, the appointed senator, is running for a full-term.  And Hanabusa is challenging him.  And the battle has ripped the state's Democratic Party in half.  Dan Inouye had a lot of friends, a lot of allies - a lot of people in Hawaii who revered him and who were - and are - furious that his final request was snubbed.
Already, there's been some major fallout.  In last week's primary, Governor Abercrombie was defeated - he was denied the nomination of his own party, the Democratic Party, for a second term.  And he wasn't just defeated - he was crushed, by 35 points. That's one of the worst losses any sitting governor anywhere in America has ever endured in a primary.  Call it Dan Inouye's revenge.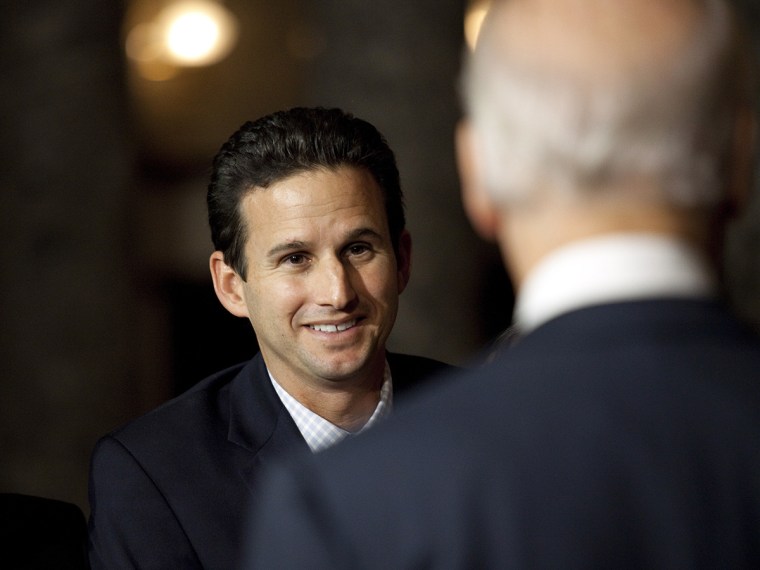 And that brings us to what's happening today, right now.  Because the other race on the ballot in last week's primary was for the Senate - Hanabusa vs. Schatz.  And it's a cliffhanger.  Because of Hurricane Iselle, voting was cancelled in two precincts in the far eastern corner of the Big Island.  Those precincts are now voting today - and only when their votes are counted will we know the winner for sure.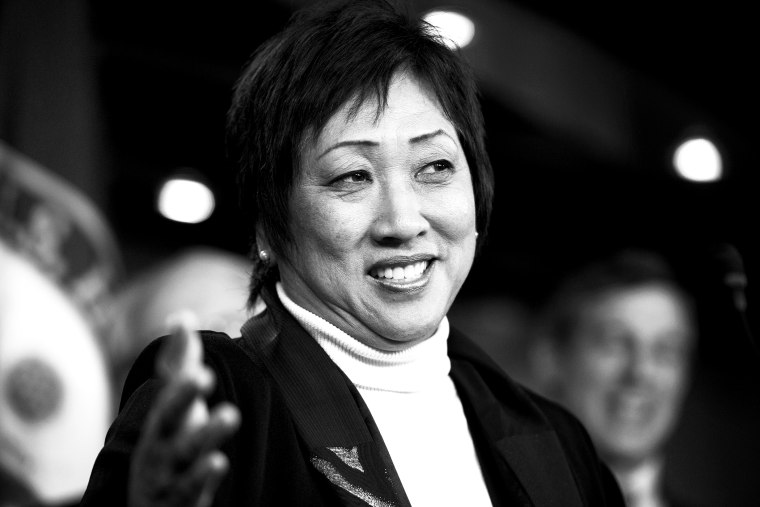 But the advantage is with Schatz. He ran 1,600 votes ahead of Hanabusa on primary day - so she'd really need to clean up in these two precincts to reverse that result.  Maybe she will, but it's not likely.
 Still, it's kind of amazing that it's come to this - that she's come this close to ousting Schatz, who's run with all of the advantages of incumbency.  The race has literally come down to two remote precincts with a few thousand voters.
You can thank Daniel Inouye for this, and for Neil Abercrombie's landslide loss last week, and for the past two years of chaotic and unprecedented upheaval in Hawaii.  
He is proof that, at least in some cases, there is such a thing as life after death.