Let me finish with the spate of TV dramas about hot-shot women politicians.
I speak tonight as a fervent fan of Julianna Margulies in "The Good Wife," someone hooked on Robin Wright's Lady MacBeth-like role in "House of Cards."
Not only that, I speak to you as a regular watcher of "Madam Secretary" with Tea Leoni, as someone who sees the allure of Kerry Washington in "Scandal," and has way too lately come across the funniest show around, HBO's "Veep," starring Julia Louis-Dreyfus.
So here we go!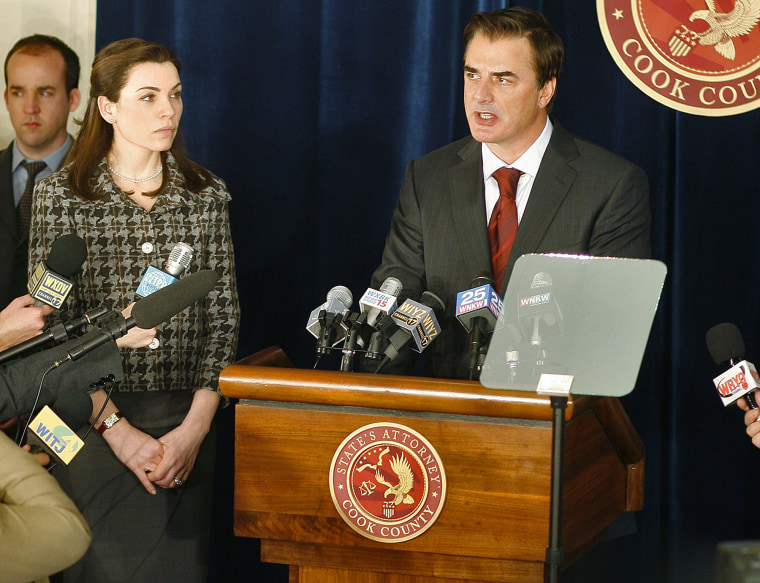 Do all these impressive women on TV, right there in our homes (a) constitute a liberal Hollywood push for Hillary Clinton or (b) signal an American culture - political and popular both - that are comfortable, in fact favorably inclined to watch a female fight for her share of the power in this country?
This is not the first time a question like this has popped up.
Look back at the movies that Hollywood turned out in the late 1930s that were so compellingly and obviously pro-British? Was that a sign of Hollywood moguls pushing us to get in the war against Germany? Or was it the age-old American Anglophilia pumped up by our good old American rooting for the underdog against Adolf Hitler? Was Hollywood creating a national sentiment or playing to one? What came first: the chicken of the egg? Is Hollywood pushing the idea of female leadership in politics right now or is it simply grabbing eyeballs by showing people what it figures they are likely to like seeing?
I'm sorry. Am I answering the question?
I don't mean to - because it could very well be that what Hollywood wants to happen may be pretty close to what the people are quite ready for already.