Let me finish with Karl Rove's nasty swing at Hillary Clinton this morning in his Wall Street Journal column.
He said her run for the White House is a case of "personal political ambition."
When did having ambition become a disqualifier? More to the point, when did he become an attack line in partisan campaigning?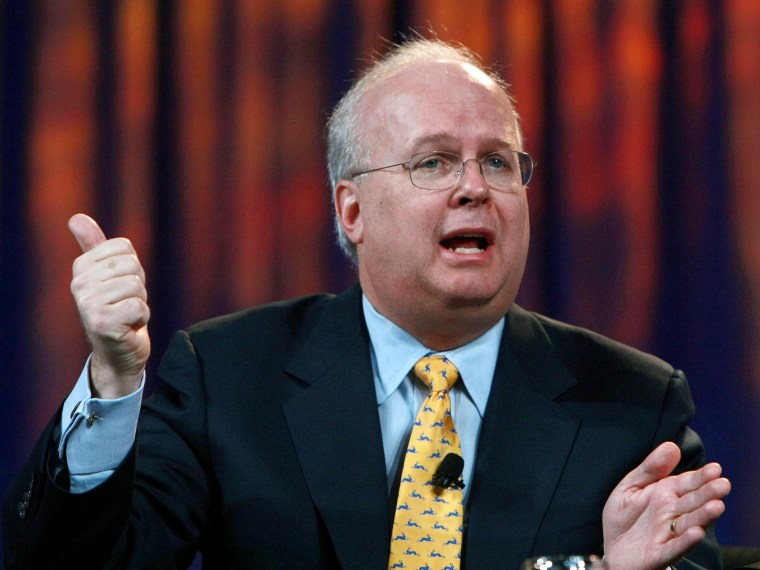 I know. You know. Karl Rove knows that personal ambition is what fuels politics. We don't go out and pick candidates for office; they pick themselves. That's the way it was in high school, in college. 
Whenever there's been an election in our lives, the ambitious come forward, put their names on the ballot and campaign for the job. We don't pick our candidates; they pick themselves. Our job is to choose among those who've decided to put themselves out there.
The question people should be asking right now is not whether Hillary Clinton is ambitious, but is she ambitious enough - enough to fight another grueling, nearly two-year campaign for president?
Let's hope she is. Politics in our system is based on people having ambition for high office. Lincoln, the Roosevelts, Kennedy, Reagan, all had personal ambition. So do the great body of the United States Congress. And, for most, it didn't start evidencing itself when their names began showing up in newspapers. It began way back in student and campus politics.
Mitch McConnell put it best the morning following the 2014 election. He said: "I have a caucus of class presidents."
Hillary, like Bill Clinton, is politically ambitious. If she won't say so, that just puts her in with the rest of them. Name a politician who ever comes out and says: "I want to win at this thing; I want to make it as far up the totem pole as I can get."
And it's precisely that drive that gives American politics its zip. It's people of ambition trying to outdo each other for the prize of high public recognition. Whatever other goals a political person holds dear, this one is clearly at the core.
That goes for liberals and conservatives both; for women and men both. To suggest it's bad in someone who may well be the first woman President is to stick her with a negative which, for every male candidate, has been seen as a positive.
"It's call a fire in her belly."