Let me finish with this dangerous day for Republicans.
We begin this week sifting through the news that Speaker John Boehner is heading to Israel.  Is this a return favor from his Prom Date, Bibi Netanyahu?  If so, it certainly has a nasty tone to it, with Bibi undercutting what had been a "bipartisan" backing -- honored by U.S. presidents of both parties -- for some kind of two-state peace solution.  Nobody thinks Bibi wants a deal with the Palestinians. Nobody thinks he will give back the "occupied territories."  Nobody believes Bibi will break with the settlers there.
So what's Boehner's position on the future?  Does he support the position taken by both parties that we need to settle this thing -- or does he back Bibi on keeping things the way they are?  Are they going to put that in the Republican platform next time?  Really?
The second bit of bad news is Ted Cruz.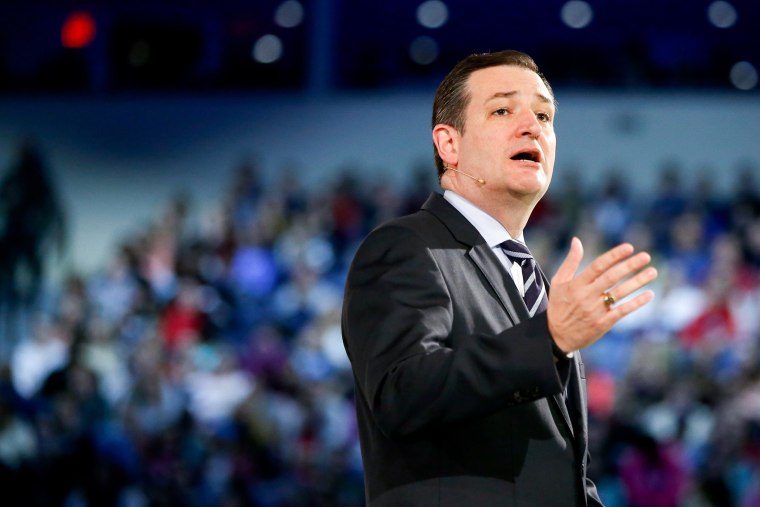 Just picture it -- it's not hard -- what the Republican debates are going to look like. Just like the Reverend Al Sharpton came to dramatize every Democratic presidential debate in 2004, Ted Cruz is going to do the same or more to the Republican get-togethers of 2015 and 2016.
He will be the center of the media coverage.  He will control the conversation for the basic reason that he will be working the outside lane, the far right lane of conservative Republican rhetoric.   He, Ted Cruz, will be the one quoted on the front page.  And that's what, starting today, the Republicans are going to have to look forward to.
So what a day for the party of Lincoln and Teddy Roosevelt and Dwight Eisenhower and Ronald Reagan, a Republican party so positioned to the right it can't find its way back.