Jodi Arias' defense attorney is attributing "mental illness" as one of the mitigating factors which lead to the murder of her lover, all in an attempt to save Arias from the death penalty.
Opening statements began today in the penalty phase of Arias' murder retrial.  She was convicted of first-degree murder in May 2013 of killing her boyfriend, Travis Alexander.  Now a new jury of six men and twelve women will decide Arias' fate.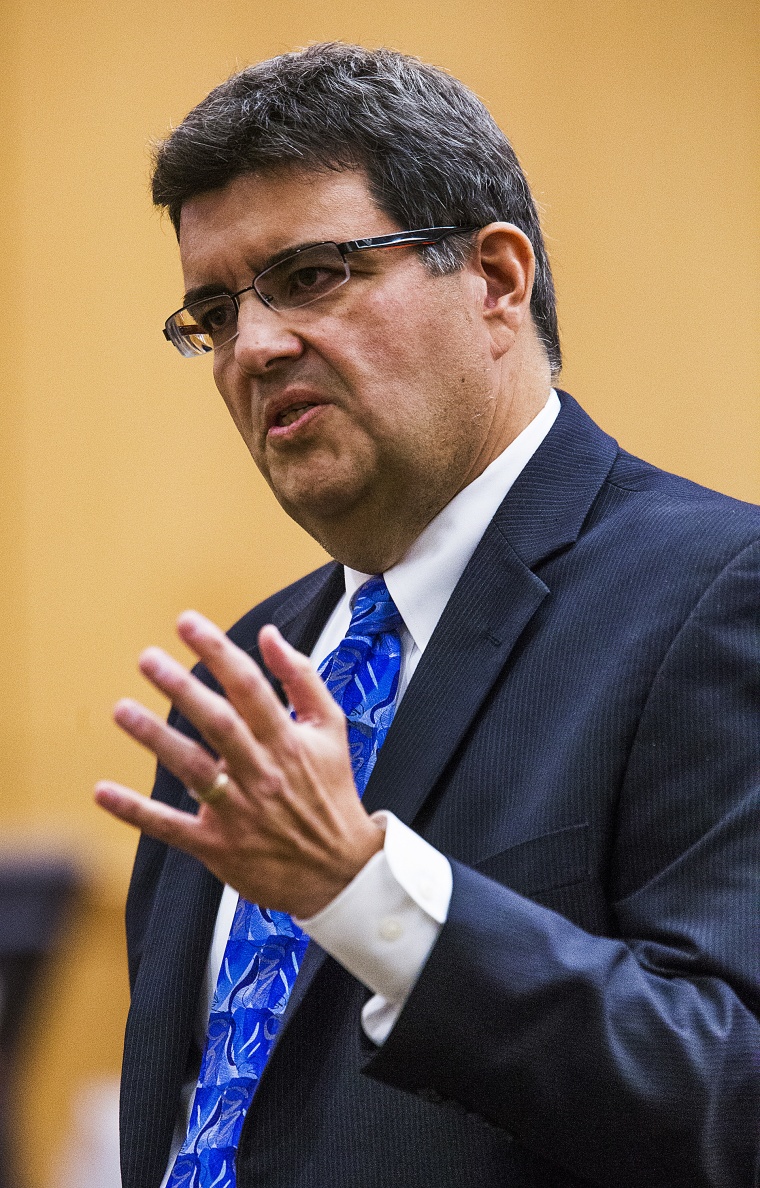 Defense attorney Kirk Nurmi began by describing the relationship between Arias and Alexander to the jury.
"The story of this relationship is one of attraction, of friendship," describes Nurmi.  "One of passion, one of forbidden sex, one of abuse and one of violence."
But the crux of Nurmi's defense seems to focus on the mental state of Arias and her history of abuse.  He says Arias was abused as a child and suffered from "extreme emotional distress" when she stabbed Alexander 27 times, slit his throat and shot him in the head.  Nurmi says experts in the field of psychology and domestic violence will testify that Arias has PTSD, borderline personality disorder, and was also abused at the hands of Alexander.
"[She] got into a relationship she did not know how to handle," Nurmi told the jury. "The only appropriate sentence is a sentence of life."
But prosecutor Juan Martinez has had a long time to prepare for this phase of the trial, and he came out with guns blazing.  He spared the jury no detail as he described the gruesome murder of Alexander, including his autopsy photos. 
"She loved him so much that after she slaughtered him, she showed up at his memorial service," said Martinez.  "She loved him so much she slit his throat."
Aside from relying on the horrific details of the murder, Martinez weighed his opening statements on proving Arias premeditated the murder, a fact he already established with her conviction but wants to hammer home with this new jury.  He told them about the gas cans Arias had in her car, the gun she stole from her grandfather and the photo shoot with Alexander in the shower just before he was killed.
Martinez also attacked the defense's "PTSD diagnosis", saying that was based on Arias' original story that "ninjas" broke into the house and murdered Alexander.  Martinez says if she lied about the ninjas, she doesn't have PTSD.
And only two and half hours into the retrial, defense attorney Nurmi moved for a mistrial, claiming the prosecution brought up crimes Arias was never charged with, impacting their defense that she has no criminal history.  The motion was overruled.
The prosecution went on to call multiple witnesses from the Mesa Police Department to testify to the crime scene and the photos recovered from Arias' camera, continuing the display of a brutal murder for the jury.
Alexander was murdered on June 4, 2008 in his Mesa, Arizona home.  In Arias' first trial, there was a hung jury in the penalty phase, with the jury unable to decide between death and life in prison.