Candidates in contests that will determine the fate of who controls the U.S. Senate next year will face off in head-to-head match-ups this week, shifting debate season into overdrive with less than six weeks until Election Day.
As the volume and intensity of televised debates increases and crests upon the voters this fall, Republicans and Democrats will be looking to capitalize on game-changing moments or unforced errors in these events where campaigns can rise or fall.
Democrat Bruce Braley and Republican Joni Ernst will kick off Week Four of 2014 debates Sunday in their first of three televised meetings.  The Iowa Senate race is being viewed as a high-stakes event and the debate comes 24-hours after the Des Moines Register released a new poll showing Ernst ahead of Braley by six points.  The pressure will be on the candidates as Ernst looks to hold her lead and Braley attempts to persuade undecided voters.  
Alaska's U.S. Senate candidates will meet on Wednesday, October 1st at a fisheries debate hosted by the Kodiak Chamber of Commerce. Republican Dan Sullivan had bowed out of the debate due to a busy travel schedule, but after pressure from Democratic Senator Mark Begich and fishing industry leaders, Sullivan re-committed to the event. Sullivan has lead Begich by three or more points in the last four polls since August, according to Real Clear Politics.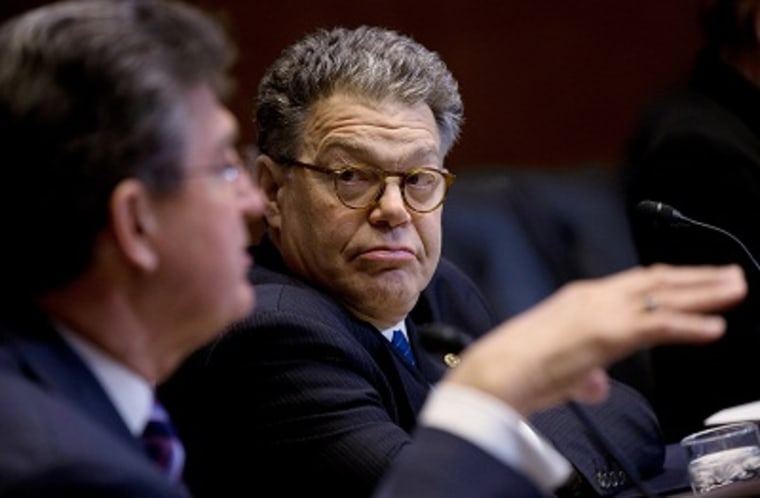 Also on Wednesday, Senator Al Franken (D-MN) will face his Republican opponent, businessman Mike McFadden, for the first time at a debate in Duluth, Minnesota.  The latest polling shows Franken with a ten point lead over McFadden but some say the Minnesota contest could be the sleeper race of 2014.  
Franken only won his 2008 contest by 312 votes in an environment considered to be favorable for Democrats.  The GOP is expected to see gains in November, and while Franken is in a strong position to win, the mood of voters leans in favor of Republicans this year.
Candidate performance in Senate campaign debates can be crucial as we saw in 2012 when Indiana's GOP Senate nominee Richard Mourdock famously misstepped in his debate with his Democratic rival Joe Donnelly.  Mourdock received fierce backlash when he said pregnancies that were the result of rape "is something that God intended to happen." 
Democrats pounced on his remarks in the final days of his campaign, reinforcing a narrative that Mourdock was too extreme. Mourdock lost to Democrat Joe Donnelly by six points.
Candidates for governor in Colorado, Minnesota, Pennsylvania, and Texas are also scheduled to face off in debates this week.