"Be polite to President Obama."
"No running.  No  yelling.  Stay clean."
"This is a very important day, you MUST behave!"
Come on, you know these and many other orders are given to kids before they visit the White House.  But as all parents know, kids will be kids.  And lucky for us, White House photographers capture all the potentially embarrassing, yet hilarious moments with little ones.
The photographers released a batch of photos this week and among the most popular was this little boy diving into a couch in the Oval Office during a visit with his parents on June 23.  The child's father is a departing Secret Service agent, who was chatting with the president along with his wife when the boy decided to, well...basically face-plant into the couch.  The picture immediately drew attention on social media.
But that wasn't the only time a child stole the spotlight in the Oval Office in June.  Check out when a little boy decided to help himself to the bowl of apples on the coffee table.  He's the son of Nik Smith, a former member of the Office of Management and Budget.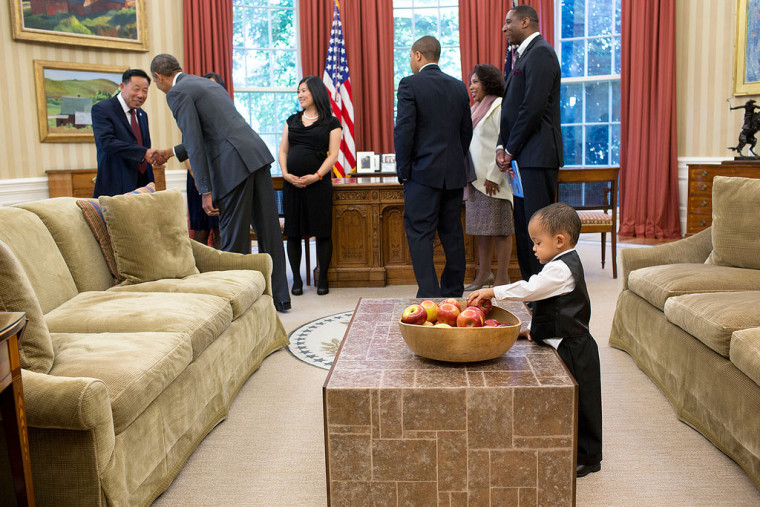 And President Obama has been known to make a beeline for little ones during stump speeches, so it's no surprise that he's drawn to them at the White House as well.  Here he is straightening the tie of Coast Guard Military Aide Cdr. Scott S. Phy's son before an award citation ceremony June 12.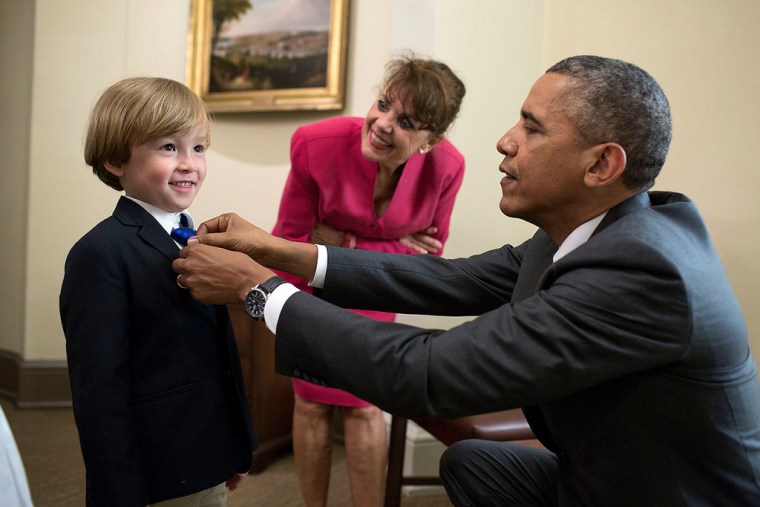 And this little boy really put the "ups" on his high five to the president June 23 when wounded warriors and their families toured the White House.