U.S. Senator Mark Begich (D-AK) and his Republican challenger, former Alaska Attorney General Dan Sullivan, took on issues important to the state's fishing industry Wednesday night in Kodiak.
Topics ranged from bureaucratic barriers and overregulation that Sullivan blamed on Begich, to the prospect of a controversial mining project near the Bristol Bay.  Begich criticized his opponent on that subject.
"I still don't know if Dan is for the mine or against the mine," Begich said.  "Here's the simple answer.  This mine is the wrong mine in the wrong place." 
Sullivan pressed Begich over an amendment he supported as Chairman of the Senate Committee on Fisheries.  Sullivan said his opponent favored the interest group, Fisherman's Finest, which has contributed to his campaign.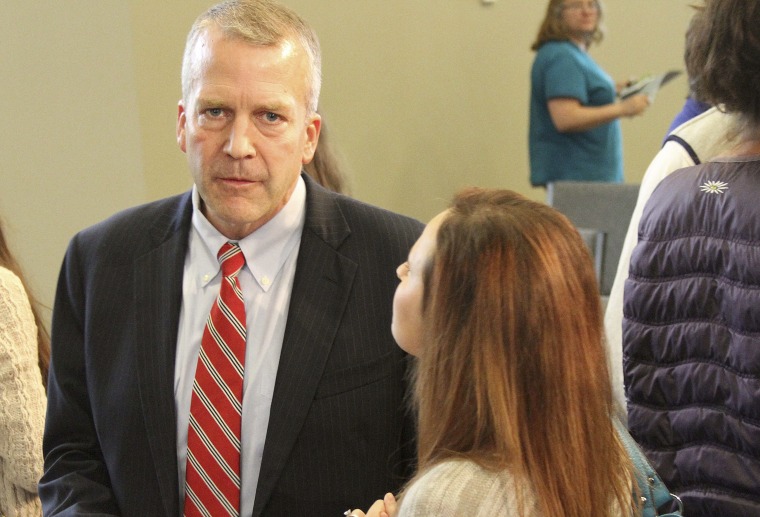 "It raises a troubling specter, that you were motivated to do this because of how much they've given to your campaign," Sullivan said.  "As Alaska's Senator, I will never sellout Alaska's fisherman for outside interests… People who donate to me or don't donate to me I work for what's right for Alaska"
Begich stood up for his record fighting for fisherman and making Alaska the priority. In an angry response, Begich also took the opportunity to slam Sullivan for his ties to the Koch brothers, the billionaires boosting GOP candidates this year. 
"You haven't said a word about the Koch brothers leaving dirty water in this state," Begich said.  "Why haven't you said anything about what they've done with the millions they pumped into your super PACs?"
Begich also said climate change is real and action is needed while Sullivan's position was more nuanced and uncertain surrounding the science behind the climate issue.
"I acknowledge climate change but the causes of why it's happening, with regard to the causes, the science is still out," Sullivan said.  "We've got to get the science right on this before we take some big kind of action that's going to limit our fishing opportunities."