Need a last-minute costume idea to show your love for all things 2016?  We've got you covered!
BERNIE SANDERS (above):
To pull off the look of Vermont Senator Bernie Sanders all you'll need is a white wig, a blazer, and some wire glasses. For best results, make sure you spend the night telling everyone what you're sick and tired of hearing about: for starters, Hillary Clinton's emails.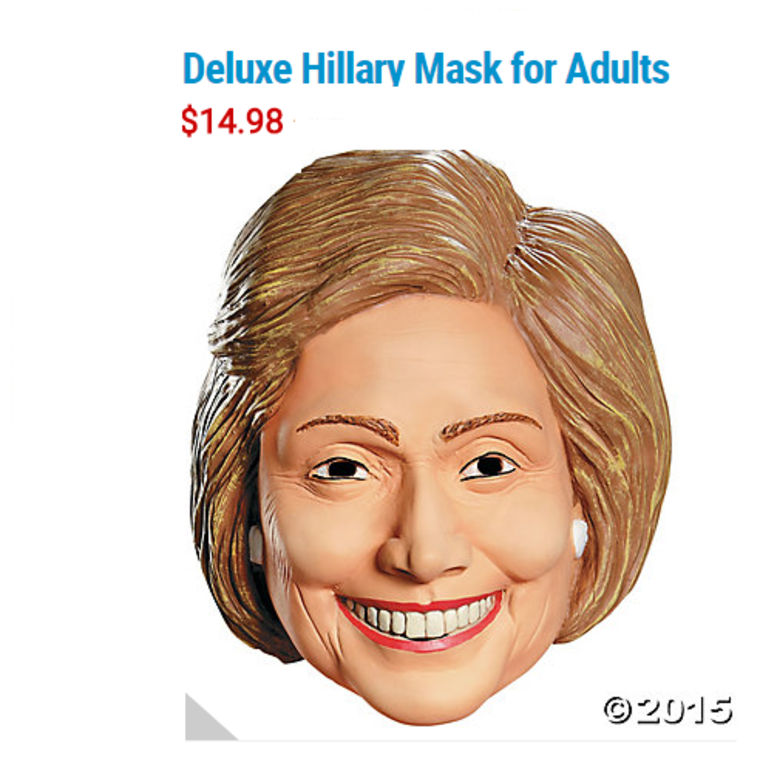 HILLARY CLINTON:
Combine this mask ($14.98) with any pantsuit, sunglasses, and smartphone to show the world you are ready for Hillary….to be your Halloween costume!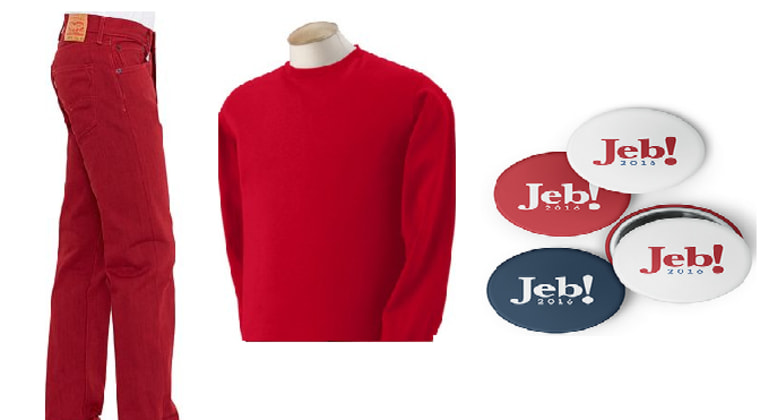 JEB BUSH:
To show your support of Jeb Bush this Halloween, follow the former Governor's lead and separate yourself from the Bush name…or separate yourself from any name and just go as Jeb's exclamation point! All you'll need is a red long sleeved t-shirt (prices vary), a pair of red jeans ($39.99), and a set of official buttons ($10.00).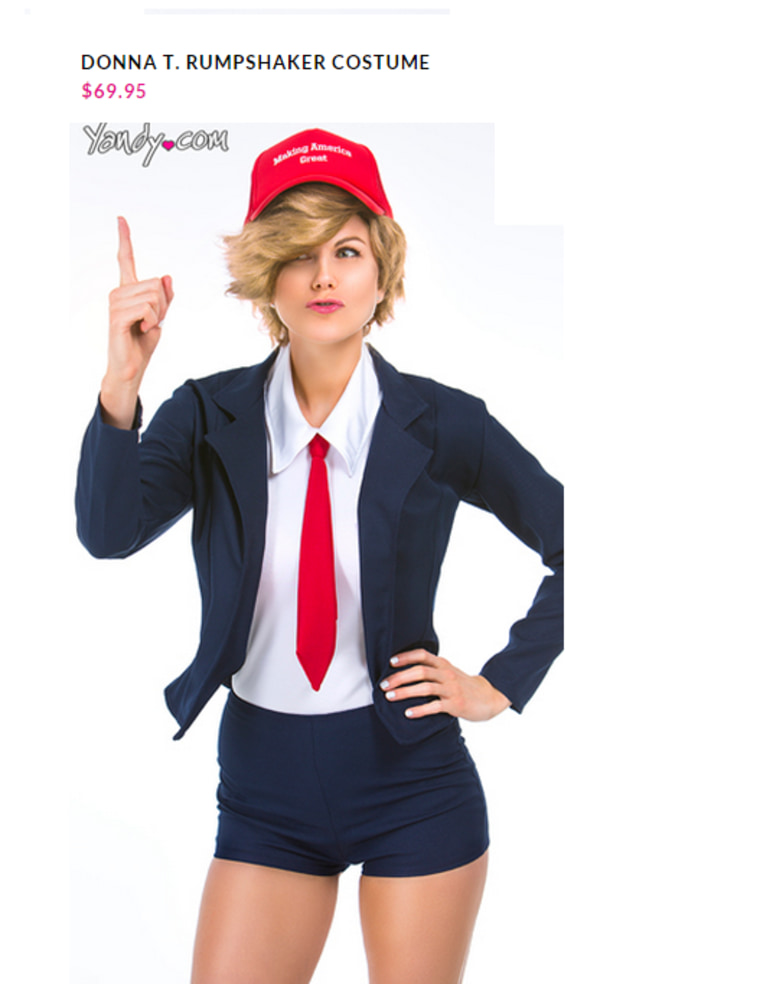 DONALD TRUMP:
Halloween spirit is HUGE this year thanks to the "sexy" Donald Trump costume ($69.95).  And if anyone gets upset, just remind them that you're leading in the polls and that you have billions of dollars!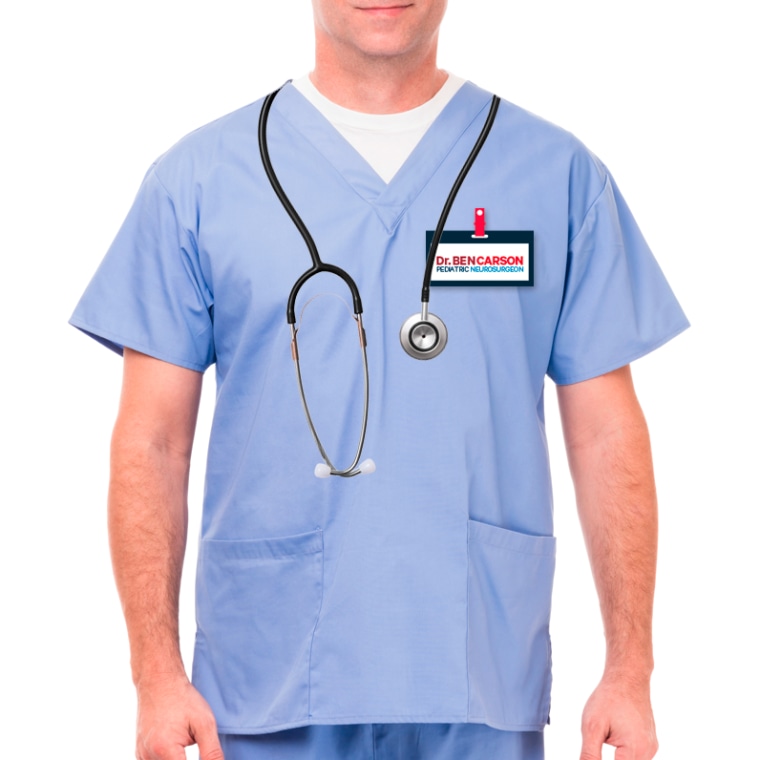 BEN CARSON:
If dressing up as a politician is too main stream for you, Dr. Ben Carson has you covered with the perfect outsider costume. The "Official Ben Carson Scrub Top and Stethoscope Halloween costume" is available for $35.00 on his campaign website.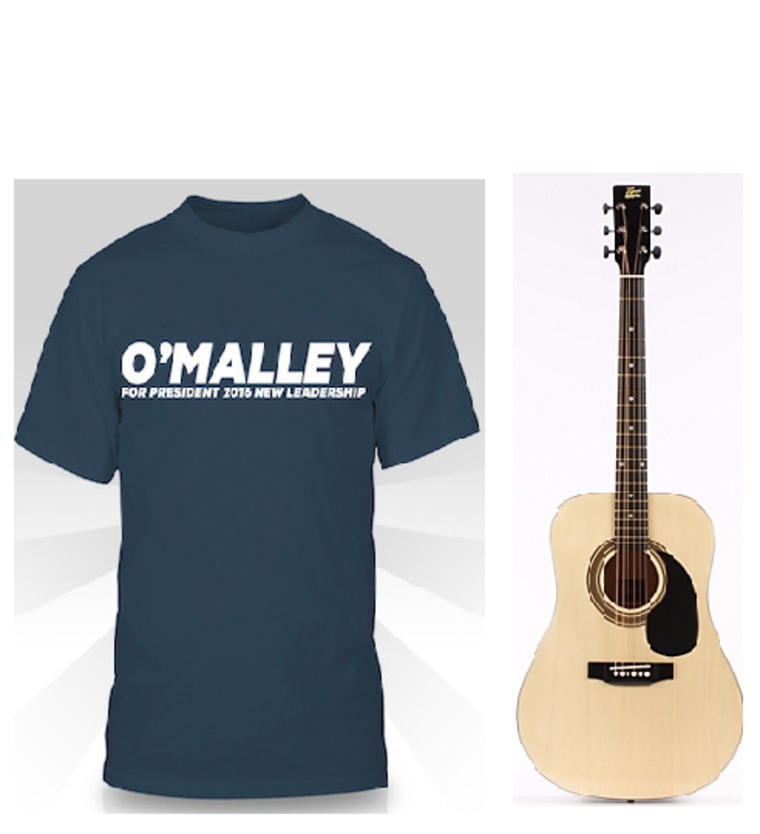 MARTIN O'MALLEY:
Pair an acoustic guitar ($59.99) with an official Martin O'Malley campaign t-shirt ($30.00) and you, too, can look like former Maryland Governor Martin O'Malley. If you want to add a spooky touch, rock out to Taylor Swift's "Bad Blood" as you trick or treat for primary votes.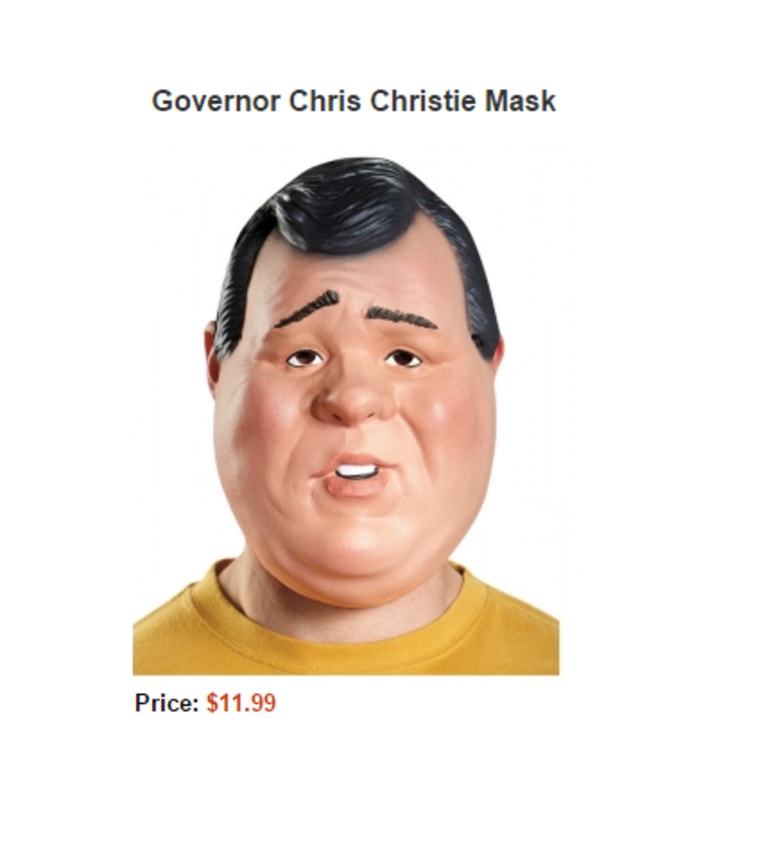 CHRIS CHRISTIE:
With a half-zip fleece jacket and a "tell it like it is" attitude, you can transform yourself into New Jersey Governor Chris Christie with this mask for only $11.99.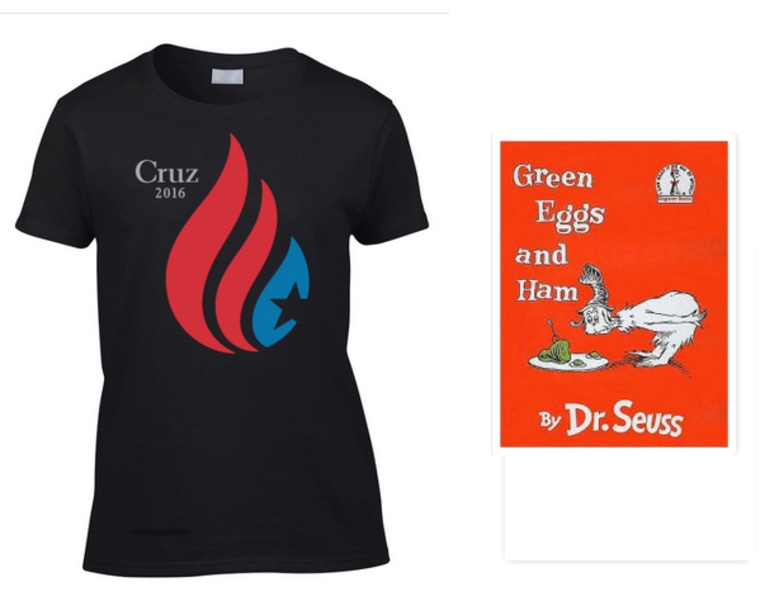 TED CRUZ:
If you are looking to completely shut down the Halloween festivities, grab a Ted Cruz campaign t-shirt ($30) and a copy of Dr. Seuss's Green Eggs and Ham ($7.22) and filibuster your way out of giving candy to trick-or-treaters.