The Hardball team has scoured the websites of 2016 presidential hopefuls for the most outrageous merchandise available for purchase.  Get those credit cards ready!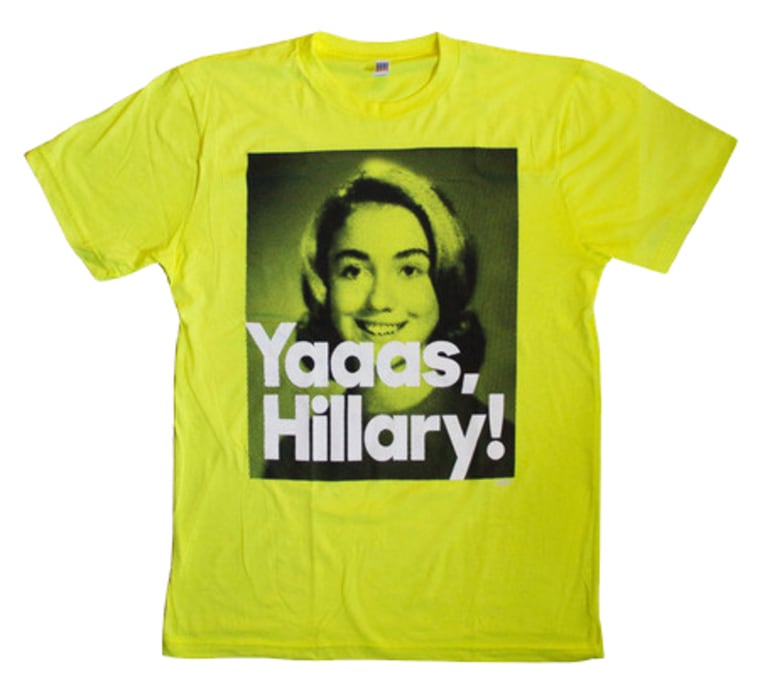 1. Hillary Clinton's throw back picture featured in The Loud and Proud Tee selling for $30.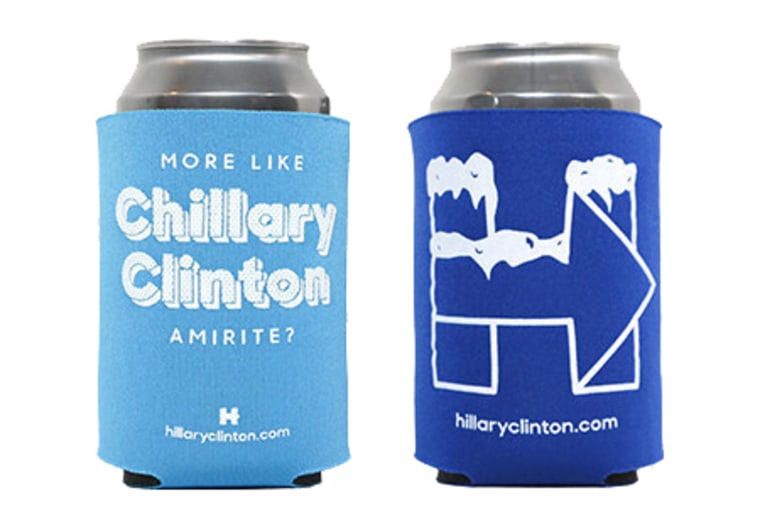 2. Like most of the other candidates, Hillary is offering can koozies to her voters for the small price of $5. They can be found under Chillary Clinton Koozie Combo and read "More like Chillary Clinton Amirite?".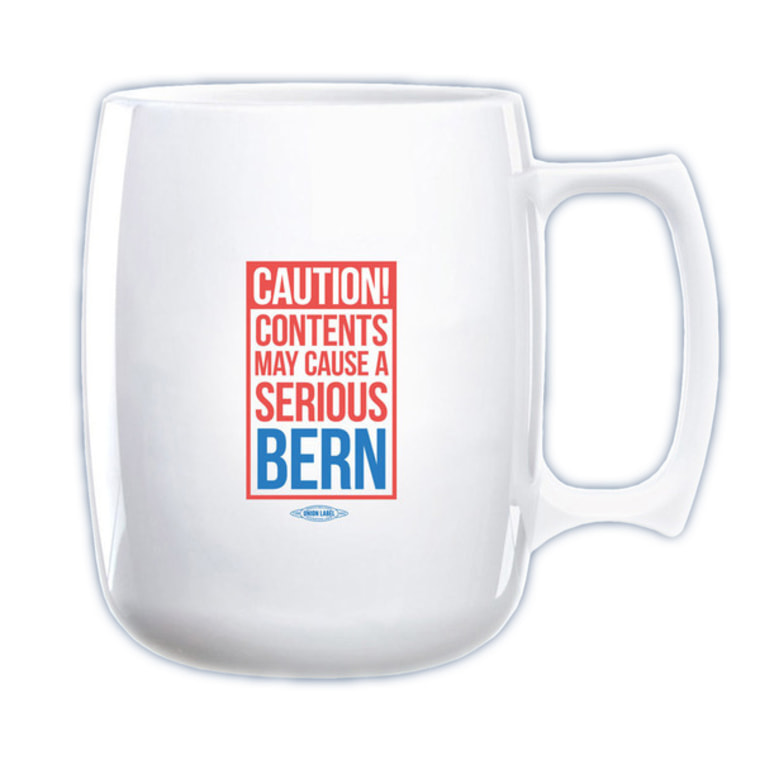 3. Bernie Sanders Feel the Bern Coffee Mug is available for $15.  If you can't take the heat of the mug, a button is also for sale in the same design.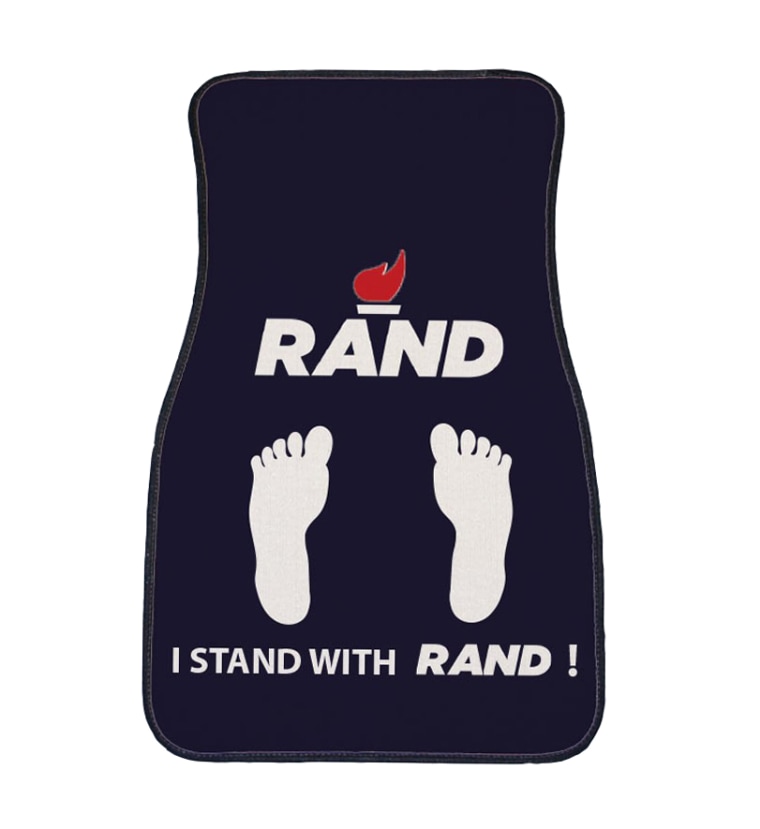 4. Rand Paul's Stand With Rand Car Mats can take whatever dirt is thrown at them. A set of two sells for $70.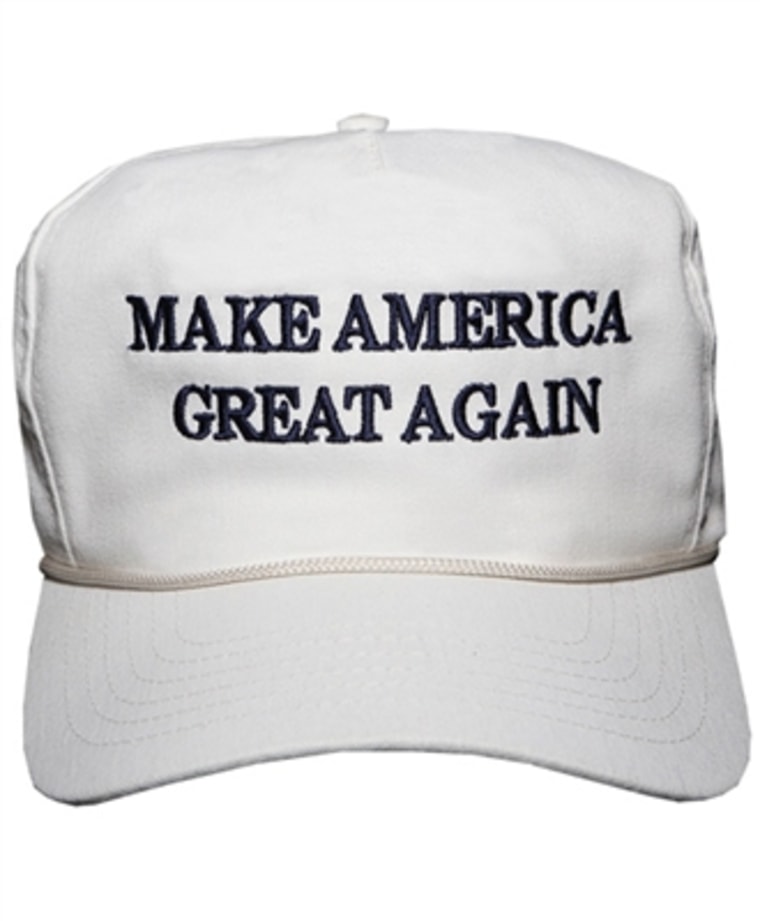 5. The infamous Official Donald Trump Make America Great Again Cap is available in two styles and pretty much every patriotic color combination you can think of and is selling for $25.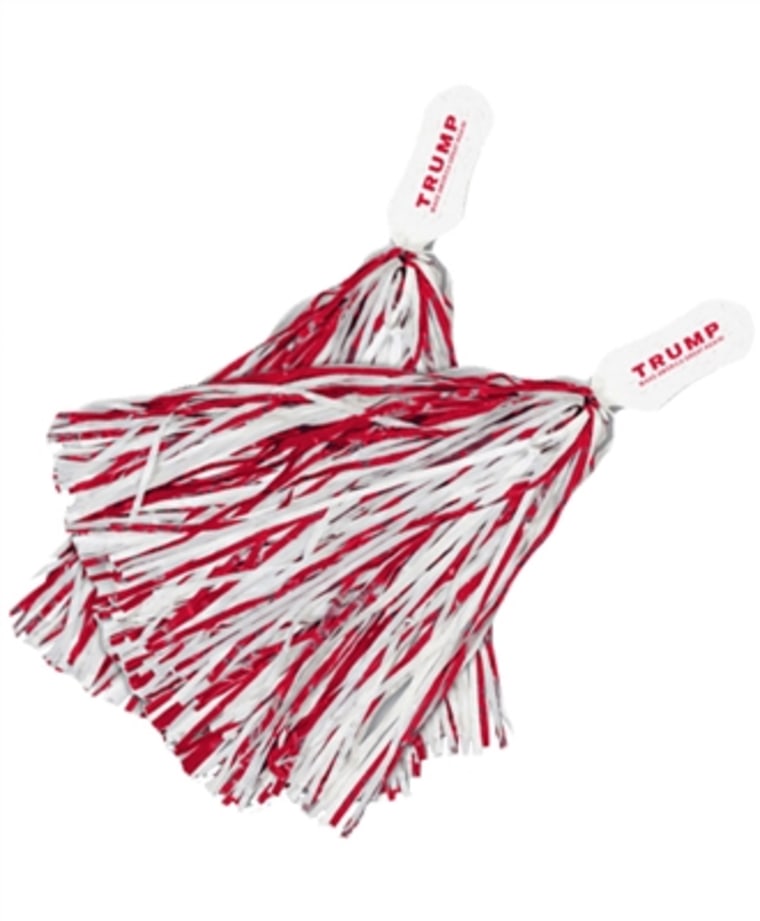 6. The Donald Trump Make America Great Again! Spirit Pom set of two allows you to cheer on your favorite political outsider for just $12.50 as he makes America great again.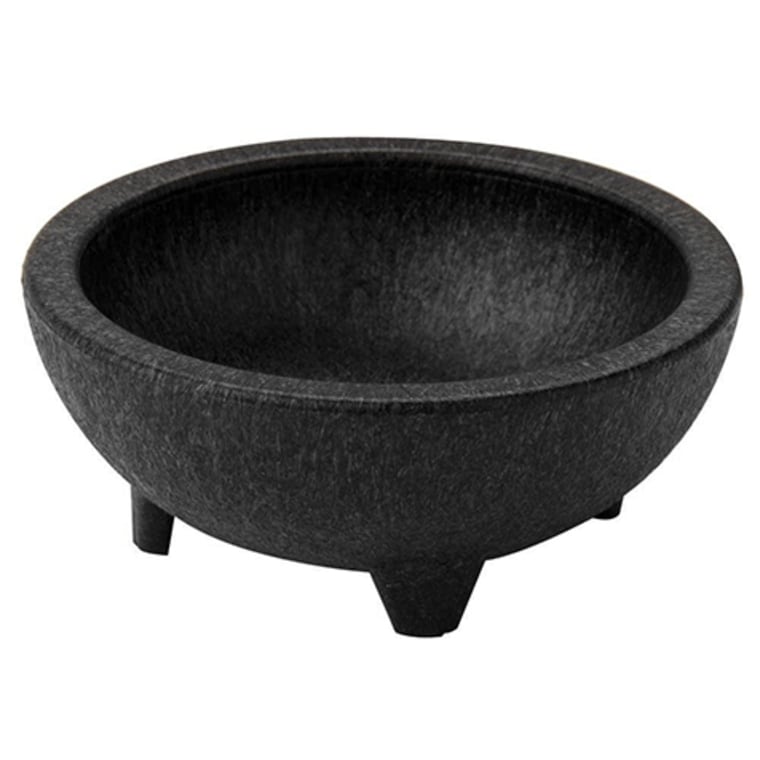 7. Jeb Bush takes the cake…or rather the dip...on the most unique campaign merchandise with his Guaca Bowle selling for $75.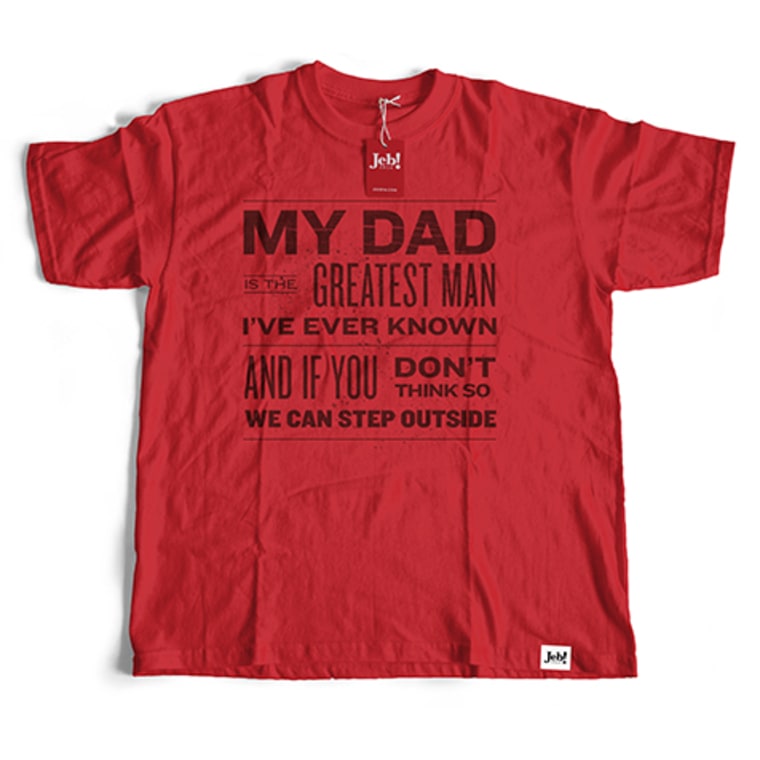 8. Also featured on Jeb's website is the "My Dad" Tee for $25 with the caption "My dad is the greatest man I've ever known and if you don't think so we can step outside."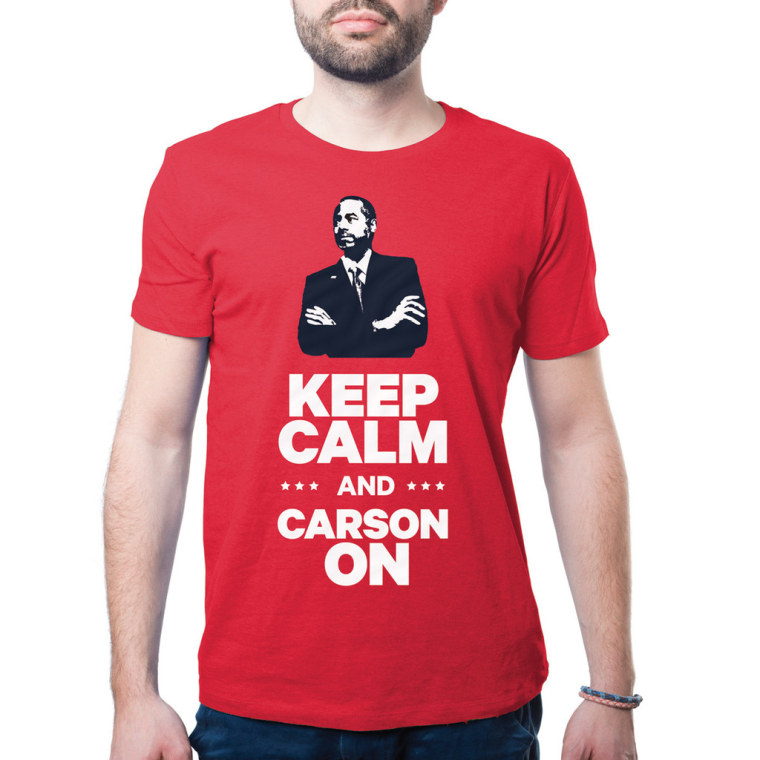 9. Dr. Ben Carson's inspirational "Keep Calm and Carson On" T-shirt for $25.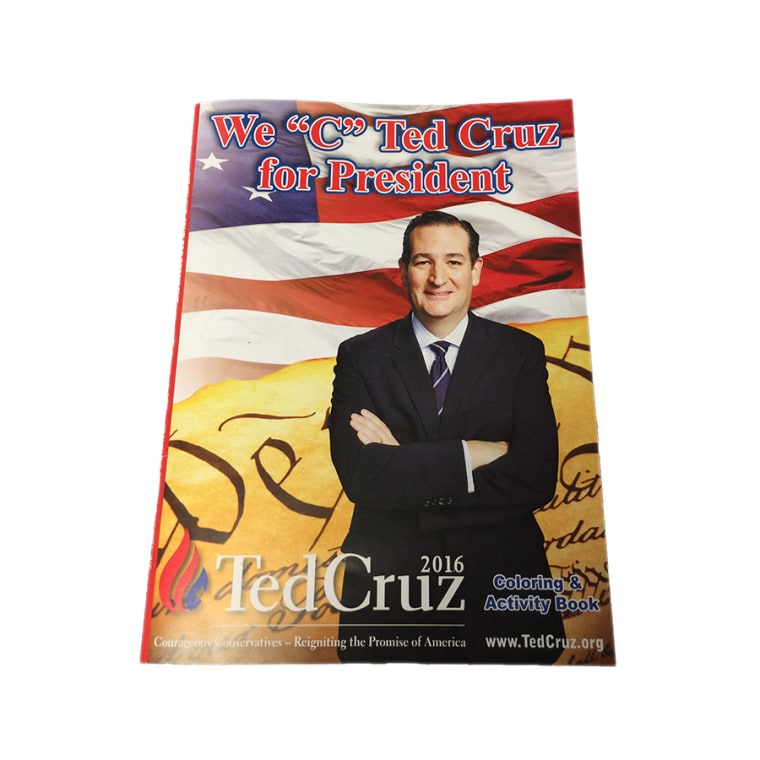 10. The $10 limited edition Cruz Coloring Book with 28 pages to keep your kids entertained. The activity book aims to teach children about his career one crayon at a time.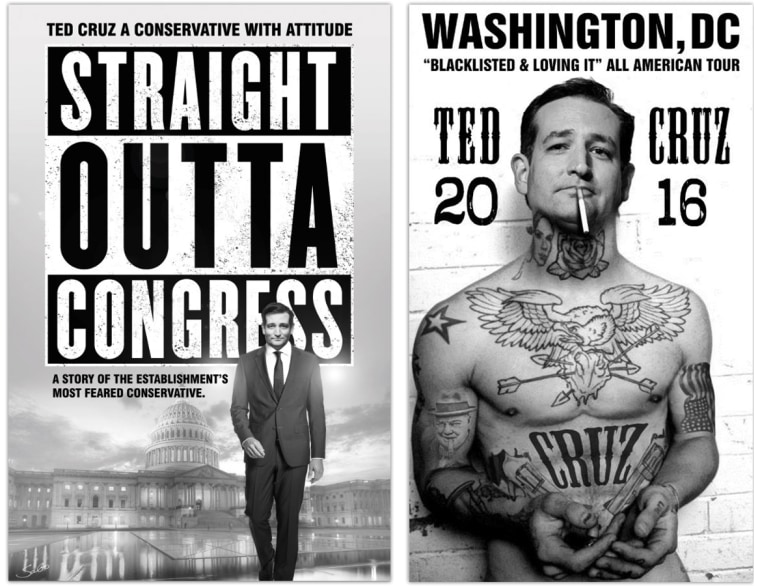 11. Senator Ted Cruz's campaign website features a "Sabo" collection, including a Straight Outta Congress Poster ($30) and Blacklisted and Loving It Poster ($50) that depicts Cruz as a convict...because what says 'presidential material' more than a mug shot?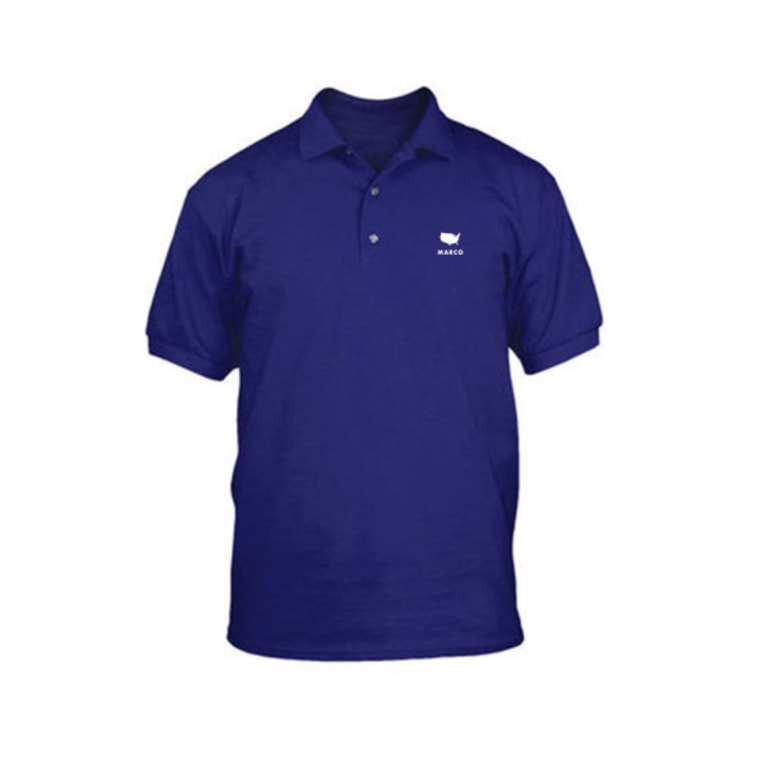 12. Of course there is a "Marco Polo" for sale. This play on words is available on Marco Rubio's campaign website for $45...Swimming pool not included.