Polk County Sheriff Grady Judd has become a household name in Florida, largely due to his unwavering dedication in the fight against local prostitution and sex trafficking. Today, Judd has made it his ultimate mission to protect Polk County from the "sexual predators" and "deviants" that threaten the safety of his home. MSNBC spoke with Judd to find out why Florida remains a breeding ground for the illegal sex trade, and how America's most famous sheriff plans to stop it. Catch the all-new Sex Slaves: Juveniles episode on Sunday, June 7th at 10 p.m. E.T.
Q: On Sunday, "Sex Slaves" deals directly with the issue of juveniles in the sex trafficking industry. As I understand it, just last week, your office led the "L&P" operation, which resulted in the arrest of 101 individuals—22 of whom were pursuing sex with an underage girl. What prompted the sting?
A: While we were doing that operation up in Lake County, with the Lake County Sheriff and his detectives, we were also serving an additional nine search warrants in Polk County for those in possession or distributing child pornography. That boosted [arrests] to 110. This is just the latest sting. We started these several years ago, because my focus is to protect the children. To protect the children from the most deviant offenders that walk the face of the Earth. Child, sexual predators who are online after our children. Before the Internet, for a child predator to hope to have access to a child, they had to hang out in a park. They had to hang out around Little League fields. They had to go to a church or civic event. At each of those places, adults are readily there to observe and watch and see suspicious behavior. Yet, with the advent of the Internet and certainly with all of the different apps, these child sex predators are free to go online to identify children who are either in need of attention or have low self-esteem or are curious at 13, 14-years-old. They identify them and groom them and convince them to engage in inappropriate and illegal sexual behavior. Our job is to stand in the gap between the children and the evil people that are sexual predators and deviants.
With this last operation, we partnered with the Lake County Sheriff's office, because quite frankly, drawing [sex offenders] into Polk County has become more difficult. When they Google the address and it comes up in Polk County, they think, "Uh oh. We've seen that sheriff all over the local, state and national news. We'll just stay away from there." This particular sting we held in Lake County, so when the child predators want to engage in deviant, illegal conduct and see that it's not Polk County, it makes it a lot easier to investigate them and arrest them.
Q: Florida ranks third in the nation for the highest number of human trafficking cases. In your experience, what do you believe makes the state such a hub for this kind of illegal activity?
A: I think there are a lot of reasons. First off, Florida is a vacation state. A lot of people come here and they not only come here to vacation and enjoy all of the wonderful theme parks and beaches, but they think they can hide here. They go out looking for those that they can attack. They also come here not just on vacation, but they come because we have almost 20 million people in the state. They come here looking for people that may be transitory—that they can talk these young ladies into going with them, or them being their "daddy," as one we arrested a couple of weeks ago said. They came here from Missouri. We also have a lot of immigrant and migrant workers here. There are literally hundreds of thousands of acres of farming that occurs in the state of Florida. Therefore, we're not only dealing with sex trafficking, we're also dealing with labor trafficking. We see folks that are literally smuggled across the border, indentured and made to work to pay off their debt to smuggle them here. They take advantage of those folks who want to come to the United States, even by illegal means, for a better way of life. They make slaves out of them. Of course, if they happen to be young girls, then they make sex slaves out of them, as well.
Q: What you have to confront on a day-to-day basis may be shocking to the average viewer. So let's go back to the beginning. Did you always want to become a sheriff and handle these kinds of cases?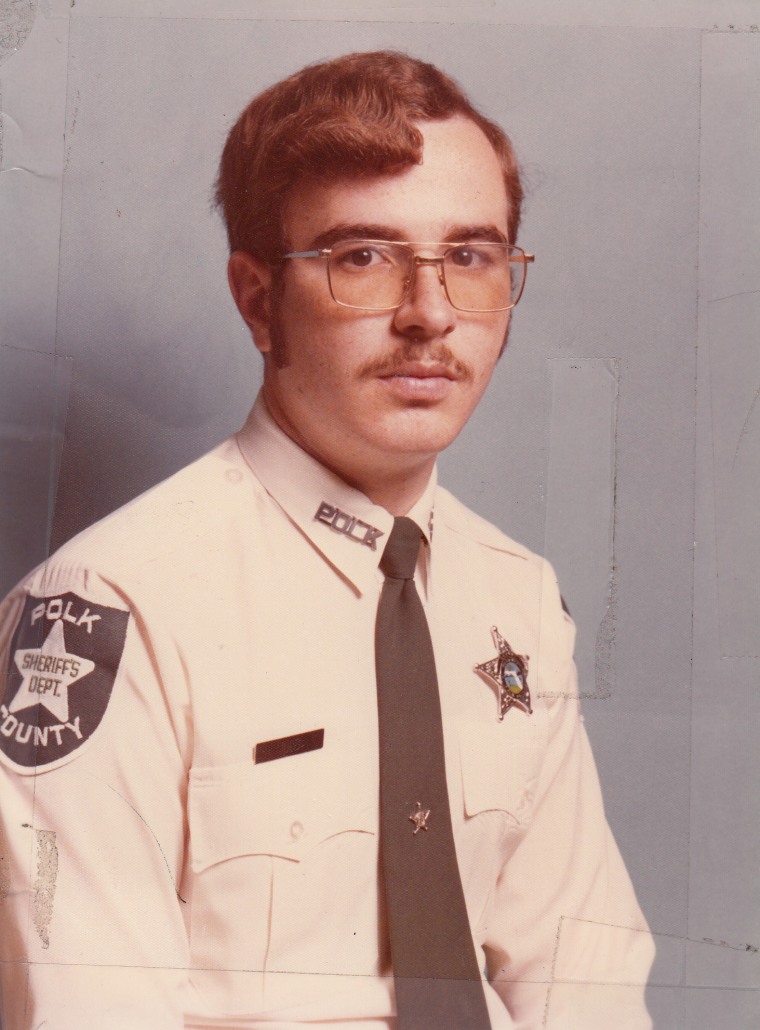 A: I wanted to be the sheriff from the time I was a little bitty fella. I can't ever remember when I didn't want to be sheriff.  As a sheriff, I think our highest priority is to protect those who can't protect themselves. Traditionally, it's the very old. It's the very young. It's the ones that are challenged. I have this burning passion to protect children. I have a burning passion to see that they're appropriately loved; that they have the ability to live in a safe and secure home, where the love they receive and trust that they give to their parent or guardian is an honest, ethical, moral environment for them. If you think that you're going to physically, sexually or emotionally abuse a child and I'm not going to get in there and protect them, you're making a big mistake. I say this a lot of times when I give speeches, no matter how liberal left you are as a Democrat, or no matter how radical right you are as a Republican, there's one thing that we all universally agree on: We love our children. As a result, protecting them has to be our highest priority. What is worse than physical pain? Fear. Living in fear is much worse than physical pain.
Q: You grew up in Polk County. Could you speak a bit more about your history here, and what compelled you to stay?
A: I was born and raised in Lakeland in 1954. I was raised in the community by two strong Christian parents, who taught me right is right and wrong is wrong. I always loved Lakeland because we were close to the city centers of Tampa and Orlando. In 10th grade, Disney World opened. It was the greatest place in the world to live because Lakeland was small and Polk County was mainly rural. I got to live in a rural, country atmosphere, but I had all of the advantages of the big city in Orlando and Tampa, which were less than an hour drive. I did my graduate and undergraduate work at Rollins College in Winter Park. I married my high school sweetheart, who was also from Polk County. I went to school nights and weekends to get a college degree. I had a couple of wonderful boys and then I had the chance to go to the F.B.I. National Academy. That's one reason that it makes working 12-16 hour days, day after day, pleasurable. I'm not a hired gun that came in from some place else. The people that I serve here are my friends and my family that I grew up with. I never wanted to leave home, because Polk County is my home.
Q: Over the years, Polk County has gained quite the reputation for itself. What is it about Polk County that you want people to remember? And how do you respond to critics that say certain tactics go too far?
A: Well, I want people to remember that Polk County has a 43-year low crime rate. In this county of over 600,000 people, sandwiched between two metropolitan markets and two large television markets, this is an oasis where right is still right and wrong is still wrong... People will still stop to help you change your tire on the side of the road, rather than stop and hit you in the head and take your money. There are always critics. If we wait to act until there's no critics, then we'll never do anything. I learn from my honest critics, who criticize with good intention. I've been in law enforcement my entire adult life, those who criticize longest and loudest, do the least to improve the community, so there's no need in listening to them. The ones that offer constructive criticism, they've got my full attention.
Q: On Twitter, the Polk County Sheriff feed features a "Criminal of the Day" post, complete with a mugshot and short bio about the offender. In fact, many of the posts on your Twitter are of sexual offenders. Why is that? And how do you think this method might serve the people of Polk County?
A: Roaches hide under rocks, and criminals like to hide when they commit their criminal behavior. With Twitter and Facebook, we kick the rocks over and we provide sunshine. The roaches scurry, but it also gives the community the opportunity to see them and report it... Last Friday night, there was a double fatality that we worked where a truck rear-ended a car at a stoplight and killed a 4-year old baby and the baby's father on the way home. The guy had some alcohol. He was taken to the hospital. We had zero witnesses to the crash. We need witnesses really bad as a missing link to the investigation, so we can charge this guy with two counts of DUI manslaughter and two counts of vehicular homicide. We put on our Facebook that we desperately need witnesses that saw this vehicle and this guy. The next day, we had two independent witnesses. Why are crime rates so low? We go online and we ask our community for help. We provide them the information and they help us. We have over 90,000 followers on Facebook. It's the largest Facebook following in Florida of any law enforcement agency and we're fourth or fifth in the nation. We've got all of our folks wrapped in helping us fight crime and we tell them, "You don't have to testify in court or get involved if you don't want to. Just tell us who they are. Give us a lead."
Q: Looking into the future, what more can we expect to see out of Sheriff Grady Judd? Is there anything you're looking to pursue as your next mission?
A: You know, I laugh because I've been asked to run for anything from president to governor to congress. All I want to be is the sheriff of this county and protect and serve people. But let me underline — I can't do this by myself. All I am is the coach. The leader of the band. The people who win the ball games or make the beautiful music are my deputies and detectives. Right now, we're working on strategies and working on how we need to adjust our tactics, based on what we learned from our last predator operation. There will be another one and another one, and as long as I've got a breath of air in me, and I'm the sheriff of this county, we're going to chase these predators to the end of the Earth. If you Google, you probably saw there was a guy in Colorado who wrote a book on how to have sex with children. Nobody in Colorado was doing anything about it, so I got with our prosecutor here. I got with his assistant that does this, and we figured out a way of how to arrest him in Polk County, Florida. We flew out to Colorado and picked him up and brought him back. There are no borders. There are no city limits. There are no state borders. There are no national borders. The Internet has made every sexual predator in the world our target, because every sexual predator in the world has the ability to groom and abduct children from Polk County, Florida.
Q: When you're not "coaching" or working on the force, what do you do? How do you relax when you've seen this side of humanity?
A: I do a couple of things. I like to hunt and fish, but my primary hobby is photography. Nature and landscape photography. I've been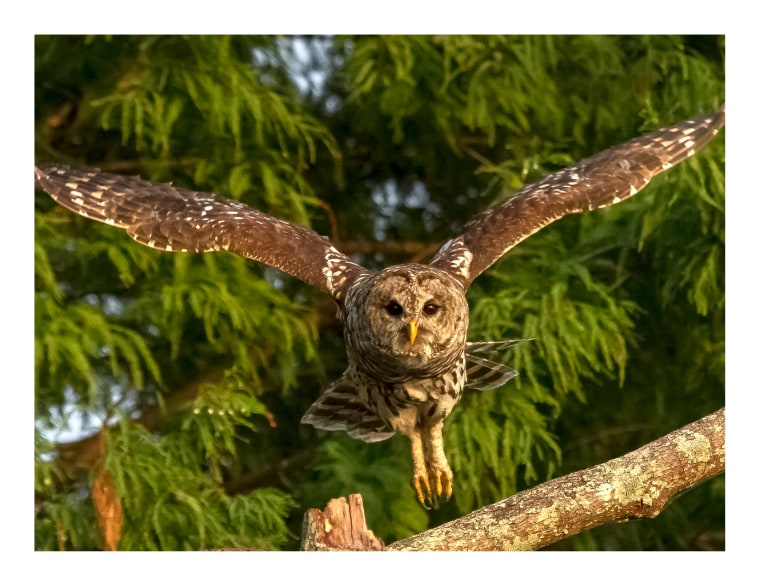 published in two art magazines this year, locally. I've got a show that was on display at one of the city libraries and is about to be on display at another art venue next month. I love nature. I absolutely adore the mountains and rivers and Florida swamps. I'm challenged with the ocean, because there isn't enough interesting stuff to my eye. I am addicted to photography. I don't know what the magic is to it, and I'm also religious, but when I'm out in nature, I just feel close to God. It just feels right when I'm in the woods. You can't focus on the beauty of nature and worry about the trouble and devastation you see at work.
Watch Sheriff Grady Judd in Sex Slaves: Juveniles, Sunday, June 7th at 10 p.m. E.T.