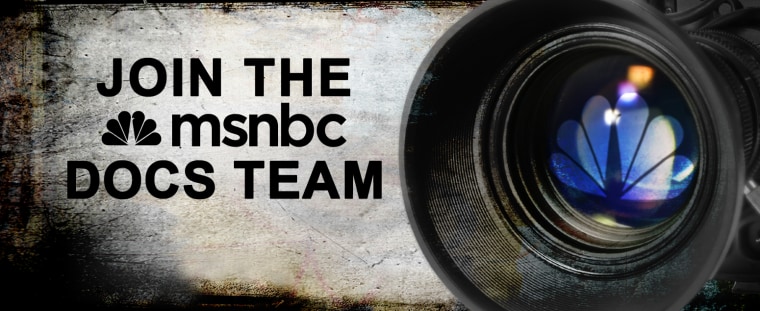 Hello and welcome to the new msnbc.com!
The MSNBC Docs team is excited to share video and written content related to our programming here on our new digital space.  But we want to hear what you think, too. That's why we've created a place right on the site for you to share your opinions.
Found one of our documentaries moving, thought-provoking, or just have a comment? Respond over at the MSNBC Docs Discussion group. Can't BELIEVE what you just saw on Caught on Camera, or have an unbelievable video to share of your own? Tell us at Caught on Camera fans.
Of course, if you don't see a group listed here that fits your interests, feel free to create one of your own. (And please let us know if you do.) Just keep in mind our community rules. 
There's a lot to explore--so let's get started.