Hello and welcome to the Deadline: Legal Blog, a digital extension of Nicolle Wallace's "Deadline: White House," which airs weekdays from 4-6 p.m. ET. I'm Jordan Rubin, the lead writer for the blog.
If you've been keeping up with the news these days, from the Jan. 6 investigations to the Supreme Court and everything in between, you know almost every big story is a legal story. But legal issues can be complicated and challenging to follow, so what you'll find here on the blog is analysis to help you understand what you need to know.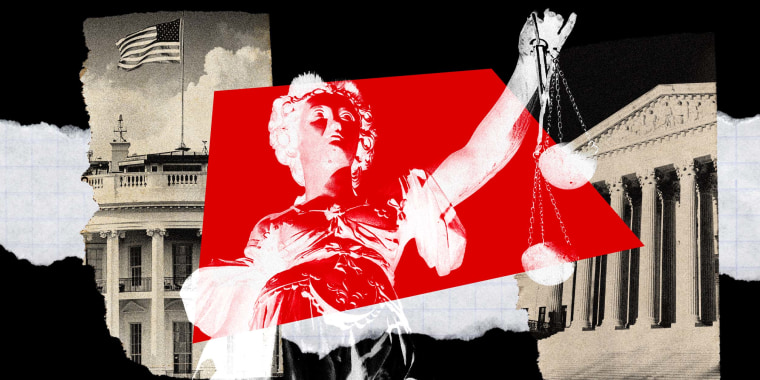 A bit about me: I'm a former prosecutor for the Manhattan District Attorney's Office. Yes, that Manhattan DA's office, an office we're all watching closely these days to see whether it will bring charges against former President Donald Trump. After working as a prosecutor, I put on my journalist hat and went to Washington to cover the Supreme Court and other legal issues for Bloomberg Law. I'm excited to bring that knowledge and experience to the blog — and this year promises to be a wild ride in the legal world.
Have any legal questions about the latest news? Feel free to reach out to me at jordan.rubin@nbcuni.com and I'll do my best to answer — perhaps even on the blog!