One of the most important states on the 2016 trail is home to a critical Senate race this fall: the surprise from former Massachusetts Sen. Scott Brown's decision to challenge New Hampshire Sen. Jeanne Shaheen has faded as issues from ISIS to women's health have moved to the forefront in the Granite State.
"On issues important to women, what's Scott Brown's record?" a new ad called "Force" released by Shaheen asked.
Brown had a quick, direct-to-camera response to that ad from Shaheen on his record:
Here's where the race stands today: Shaheen has a 6 point lead among likely voters, but 17% are still undecided. And it's no wonder women's issues are critical in this race: Shaheen has a double-digit lead among women voters with Election Day just a few weeks away.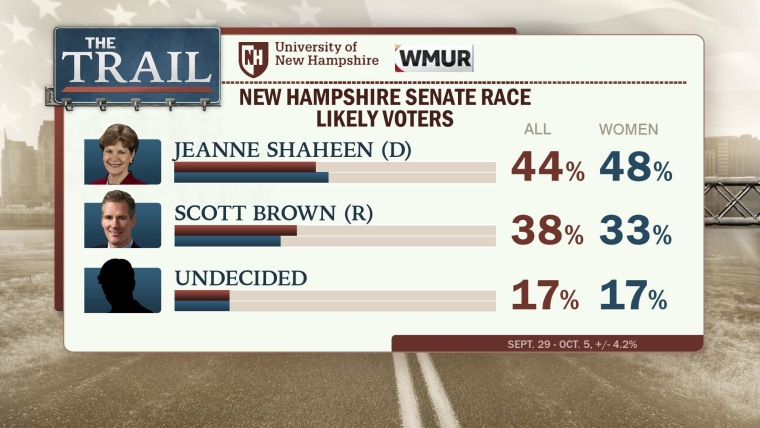 MORE FROM TODAY'S 'TRAIL' INTERVIEW: