Six days to go until Election Day and Republicans are looking for six Senate seats to take the majority. A look at the battleground map shows 10 key states that show the most uncertainty in the final push to the midterms -- and today on The Trail, we looked at three of those key states: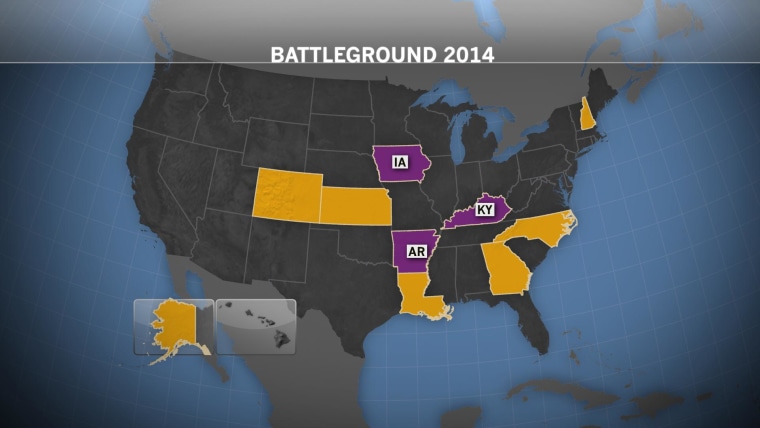 In Arkansas, the Senate race between Mark Pryor and Republican challenger Rep. Tom Cotton is winding down with no clear winner predicted: the latest NBC News/Marist poll shows Cotton leading by 2 points (down from the previous month when he led by 5 points).
There's also a tough match-up for Democrats is in Iowa, where Bruce Braley has had party stars like Sen. Elizabeth Warren, Michelle Obama, and both Clintons stump for him. But a new poll today shows Republican State Sen. joni Ernst expanding her narrow lead over the Democratic congressman.
Over in Kentucky, the most-talked about Senate race is still within reach for Alison Lundergan Grimes, who is turning to one of her most popular surrogates to try and defeat Sen. Mitch McConnell.
Watch our team of reporters from around the country discuss the state of the battleground races: