Julie Andrews, a legend on the Broadway stage and in film, has added "best-selling author" to her resume. She and her daughter Emma Walton Hamilton stopped by Andrea Mitchell Reports Tuesday to talk about the latest book in their children's series, The Very Fairy Princess. The main character, Geraldine, is based on Emma's daughter and Julie's granddaughter.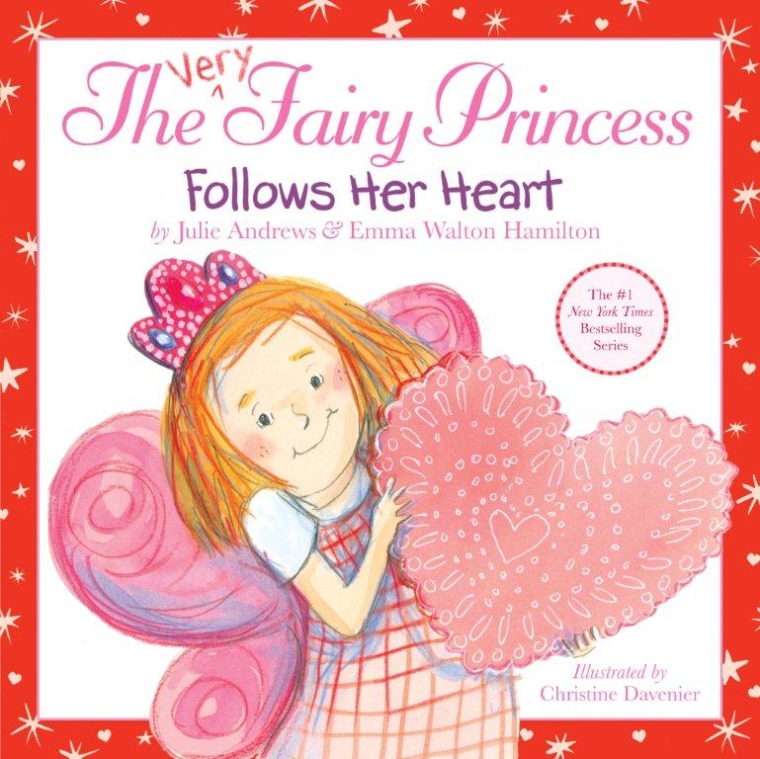 "It's a huge responsibility to write for children because you had better get it right, because it is for children, and hopefully it might influence them for the rest of their lives. I mean, who doesn't remember the book that made the difference when they were young?" Andrews asked Mitchell during Tuesday's interview.
The two have written 27 books in their 15-year co-writing partnership, which Andrews called an "organic, nice process. It's like playing in a wonderful sandbox together."
"There's a great deal of mutual respect, and I think that helps, and the best idea wins," Hamilton added.
Andrews and Hamilton talked about the need to support good reading habits for children at home as well as in school. "So often we think, well, kids learn to read at school, I don't have to be responsible for that. But in fact they learn to love reading at home, and therefore it's really important that we as parents preserve the joy of reading by supporting them and reading things that speak to their hearts, books that they love," Hamilton said.
Many of Andrews' lead roles, including Maria von Trapp, Mary Poppins, and Eliza Doolittle have a remained a mainstay in American culture exactly because they speak to the heart. Asked if she could choose a favorite role in her career, Andrews told Mitchell:,
"I wish I could say that I did. You know, every single thing that I have done has been either a learning experience or the most fun or the most wonderful director or a great guy to work with, and it's really hard. Some of them do stand out, 'Victor Victoria' with Blake, 'S.O.B.' with Blake, my husband, obviously 'Sound of Music.' But all of them for different reasons. So it`s really hard to say which one."
"Maybe mum," Hamilton chimed in.
"Maybe mum, yes," Andrews said, smiling at her daughter.