"All In with Chris Hayes" won an Emmy® at the 36th Annual News and Documentary Emmy® Awards, presented on Monday, September 28th.
The winning program in the category of Outstanding News Discussion and Analysis was a special episode, "Fifty Year War: The Changing Face of Poverty in America," co-hosted by NBC News Special Anchor Maria Shriver.
"All In with Chris Hayes" was the only cable news program to receive an Emmy® award this year.
Clips from the Emmy®-winning show can be viewed at msnbc.com.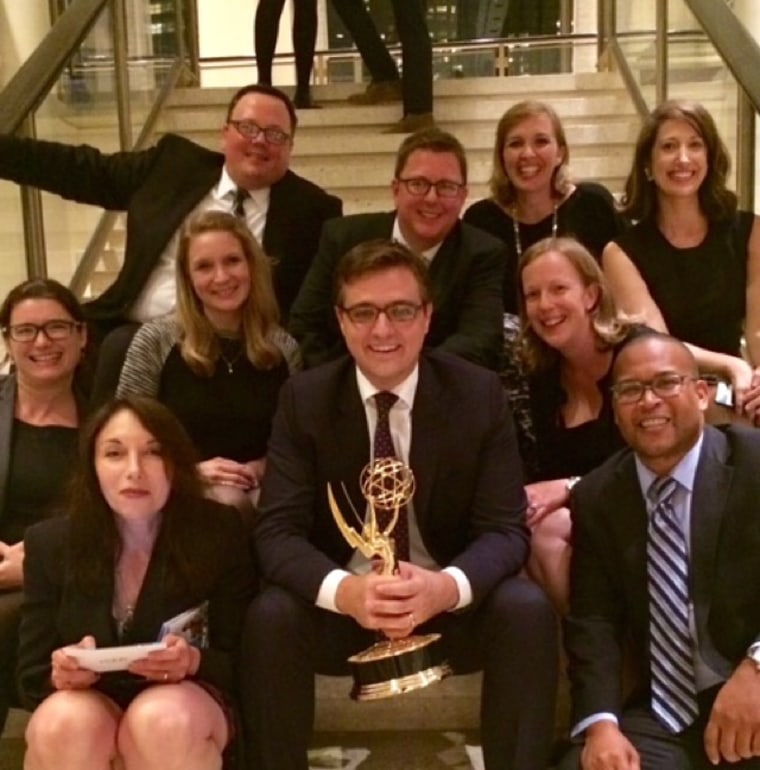 Executive Producer: Denis Horgan
Senior Producers: Marisa Buchanan, Rebekah Dryden, Kim Harvey, Brendan O'Melia
Producers: Sheara Braun, Gregg Cockrell, Todd Cole, Carey Fox, Allison Koch, Joelle Martinez, Brendan McDonald, Tara Meltzer, Brian Montopoli, Diane Shamis
Digital Producers: Erin Delmore, Collier Meyerson
Video Producers: Rachel Simon, Sam Ulan
Director: Christian Alicea
Special Anchor, NBC News: Maria Shriver
Host: Christopher Hayes