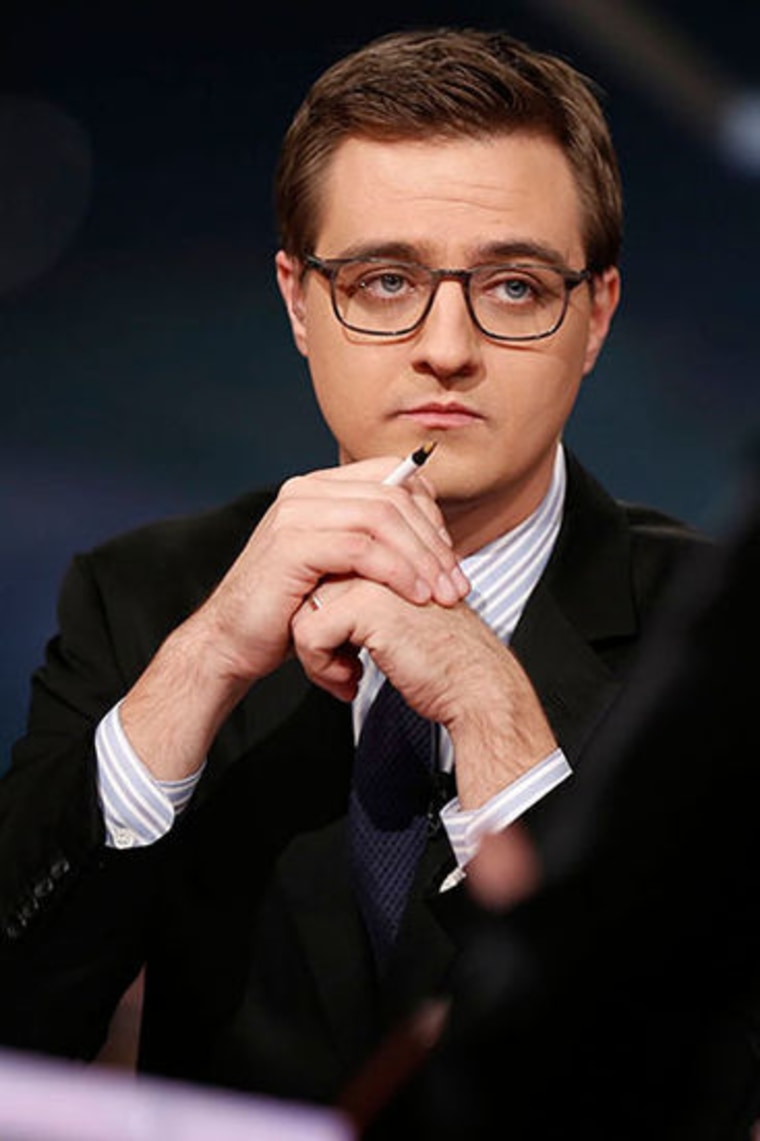 Chris Hayes hosts "All In with Chris Hayes" at 8 p.m. ET Monday through Friday on MSNBC. Hayes is also editor-at-large of The Nation.
Previously, Hayes hosted the weekend program "Up w/ Chris Hayes," which premiered in 2011. Prior to joining MSNBC as an anchor, Chris had previously served as a frequent substitute host for "The Rachel Maddow Show" and "The Last Word with Lawrence O'Donnell." Chris became an MSNBC contributor in 2010 and has been with The Nation since 2007.
He is a former fellow at Harvard University's Edmond J. Safra Foundation Center for Ethics. From 2008-2010, he was a Bernard Schwartz Fellow at the New America Foundation. From 2005 to 2006, Chris was a Schumann Center Writing Fellow at In These Times.
Since 2002, Hayes has written on a wide variety of political and social issues, from union organizing and economic democracy to the intersection of politics and technology. His essays, articles, and reviews have appeared in New York Times Magazine, TIME, Nation, American Prospect, New Republic, Washington Monthly, The Guardian, and Chicago Reader.
His first book, "Twilight of the Elites: America After Meritocracy," which is about the crisis of authority in American life, was published in June 2012. Chris grew up in the Bronx and graduated from Brown University in 2001 with a Bachelor of Arts in philosophy. Follow Chris on Twitter: @chrislhayes.
Get the latest news from All In with Chris Hayes.